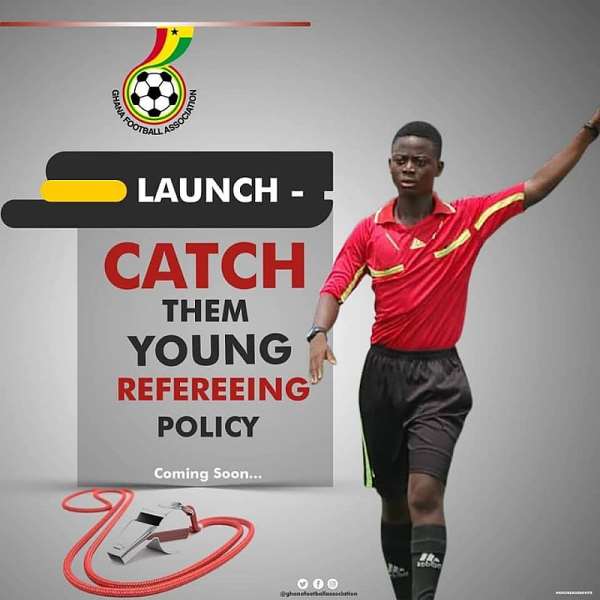 The Ghana Football Association (GFA) will soon launch the 'Catch Them Youth' referring policy, a post on the official social media handles of the association has revealed.
In the Anas Number 12 video aired in June 2018, one of the key problems identified as hampering the development of football in the country was the corrupt practices of referees.
Having identified that problem. Kurt Okraku in the run-up to the GFA presidential elections last year announced at his manifesto launch that he will implement a "Catch Them Young" refereeing policy when voted into power to nurture referees.
Eight months after becoming the president of the Ghana FA, the football administer is on the verge of delivering on that promise.
In a Twitter post from the GFA today, they have disclosed that the Catch Them Young' Referee Policy will soon be launched.
The initiative is expected to mold referees with integrity to ensure they uphold the laws of the game as it should be without any form of corruption.