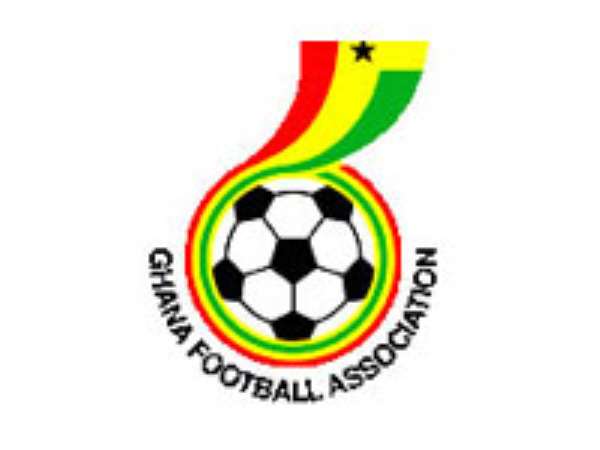 The National Retired Footballers Association has called on the eight-member search committee of the Ghana Football Association to let their choice of a new coach for the national team, the Black Stars, be based on competence, performance and experience rather than racial consideration.
"The question is not and should not be a choice between a white (European) and a black (Ghanaian) coach. We should rather be concerned and attention focussed on getting a very competent and an accomplished coach to handle the national team", the Association said in a statement copied to the GNA Sports in Sunyani.
The statement signed by Nana Agyeman-Gyau, on behalf of the Association's General Secretary, Rev. Osei Kofi, was in reaction to a report in the August 9, issue of the Daily Graphic in which the Chairman of Neoplan Stars Football Club, J. Abbey Pobee suggested the engagement of a white coach (foreigner).
The Association said, "The reasoning that a white coach is preferable because most of the players train under white coaches in Europe is untenable because it is evasive and does not address the substantive question.
"The Ghanaian players who train under white coaches in Europe were not picked raw or untrained from the villages, they were trained here by Ghanaian coaches before they joined foreign clubs in Europe", it said. The Association said the idea or suggestion to hire a white coach for 30,000 dollars per month and one local Ghanaian coach as his assistant for 10,000 dollars was an insult to the local coaches which also raised a number of important questions.
The statement added that "If a Ghanaian cannot hold the top position, what qualifies him to be the white man's assistant?" adding that "the argument that the Ghanaian's level of knowledge and competence in football coaching is below the standard of the foreigner is not the solution since it does not address the training needs or the presumed deficiency of the Ghanaian coach".

The Association condemned the "colonial mentality of white superiority and black inferiority", which it said was very much alive among Ghanaians.
"It portrays our lack of confidence in ourselves and our capabilities and this is surprising and worrying, coming on the heels of our performance at the just ended World Cup soccer tournament. "One would have thought that the achievement of our boys, the Black Stars, would inspire and reinforce our confidence in ourselves and spur us on to higher and greater achievements", the Association emphasised.
It added that, "We seem to belittle the fact that the Kofi Annan's and the many Ghanaian professors and physicians working in foreign countries who are internationally acclaimed are products of Ghanaian schools and teachers".