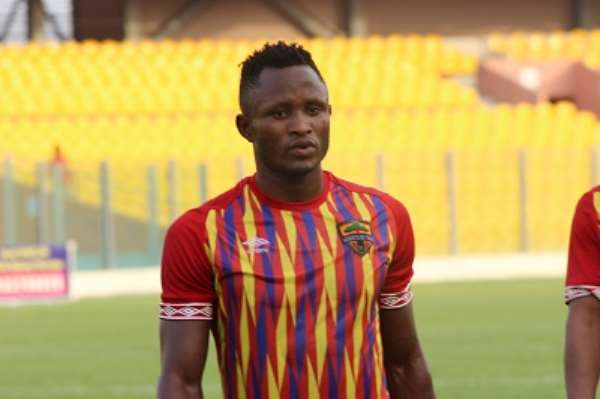 The spokesperson of the National Chapters Committee (NCC) of Hearts of Oak, Kobby Jones has stressed that the management of the team must be blamed for the exit of poster boy Joseph Esso.
On August 7, 2020, the Accra-based club announced that they have parted ways with the former Ebusua Dwarfs forward over failed contract talks.
The news was received badly by the supporters of the club who immediately tried to convince the club to re-sign the player.
Though efforts were made, the latest news on the negotiations indicates that it is unlikely for Joseph Esso to return to Hearts of Oak.
In an interview with FOX FM today, the club's NCC spokesperson has accused the management of the team led by Managing Director Frederick Moore as the cause of all the transfer saga.
"Personally Joseph Esso cannot be blamed for his exit from the club, neither can we blame the board chairman on this issue, rather we must blame the management.
"It was never the wish of the player to go for his release letter at our secretariat since there was an upcoming meeting between the player and management, he had a call from the MD to that effect", Kobby Jones said in the interview.
He further emphasized the need for Hearts of Oak to appoint a sporting director who will be in charge of player transfers.
"Hearts of Oak must get a sporting director to take care of player transfers for us and allow Frederick Moore to concentrate on the business aspect", the NCC spokesperson concluded.