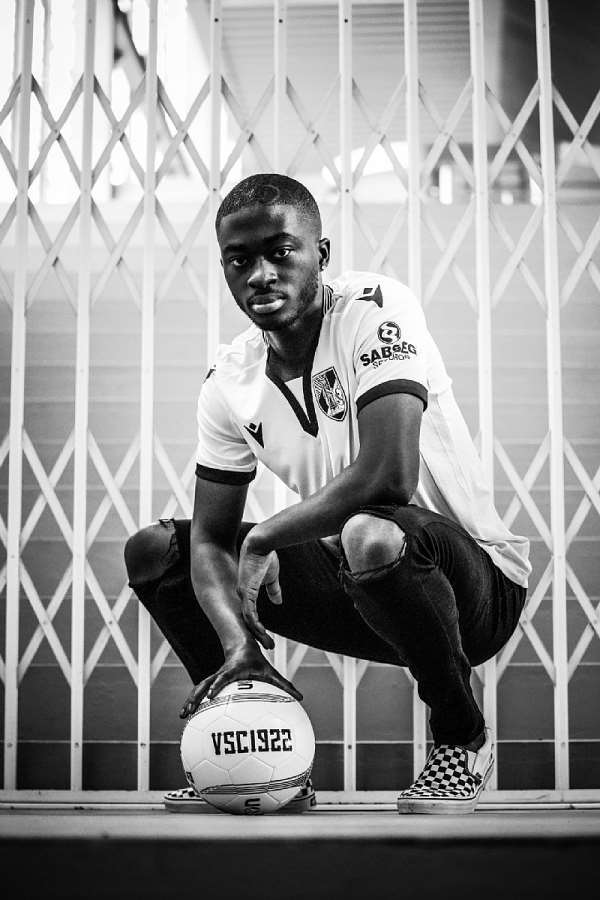 After sealing his transfer to Portuguese outfit Vitória de Guimarães, youngster Abdul Mumin has stressed that it is the right step at this point in time of his career.
The defender joined Danish side FC Nordsjaelland in 2016 but decided to part ways at the end of the 2019/2020 football season, bringing a 4-year stay to an end.
Following successful negotiations, Abdul Mumin has now signed for Vitória de Guimarães on a free transfer ahead of the next football season.
Speaking in his first interview, the Ghanaian has noted that he has made the move at the right time.
"The years I spent in Denmark were very good, they gave me a lot of experience. I fulfilled the goals I had for myself and it was time to take a step forward. Vitória is that step, without a doubt, and I feel that I take it at the right moment, I am prepared", he said as quoted on his new club's official website.
Abdul Mumin further adds that with the history of Vitória de Guimarães, he is hoping he will develop during his stay at the club.
"Vitória has a history of developing players, it is a club with a very high standard and that is why it is the ideal club for me and for me to continue to grow as a player", says the center-back.
The 22-year old Abdul Mumin will commence training at his new club on Monday, August 17, 2020.