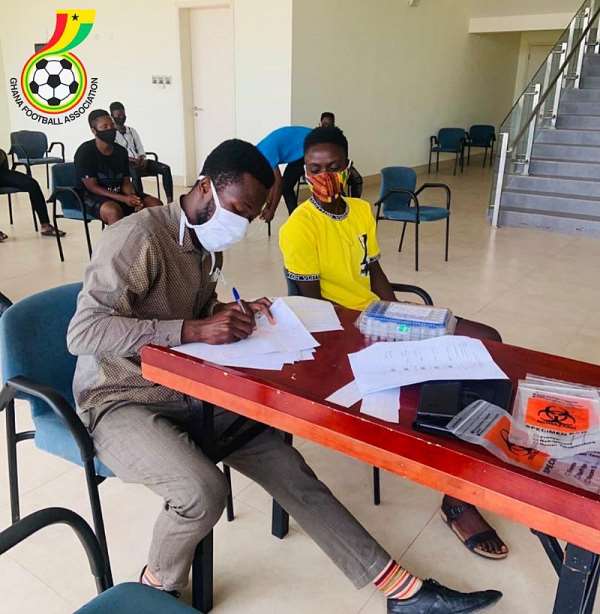 Players and officials of the Ghana women U-17 and U-20 teams have undergone testing for the Coronavirus (Covid-19) disease as they move to camp.
In the midst of the Coronavirus pandemic where the government has placed a ban on football activities, the two women national teams have been given the green light to start training to prepare for upcoming international assignments.
Before moving to camp, the government has tested all players and technical team staff of these two teams to ensure no the safety of all persons involved.
The two teams have assembled in Cape Coast today where they will be camping. The Princesses are preparing to play Guinea Bissau in a 2021 FIFA U-20 Women's World Cup qualifier.
The Maidens who demolished Liberia 10-0 in a two-legged World Cup qualifier in March have a date against rivals Nigeria in October 2020.