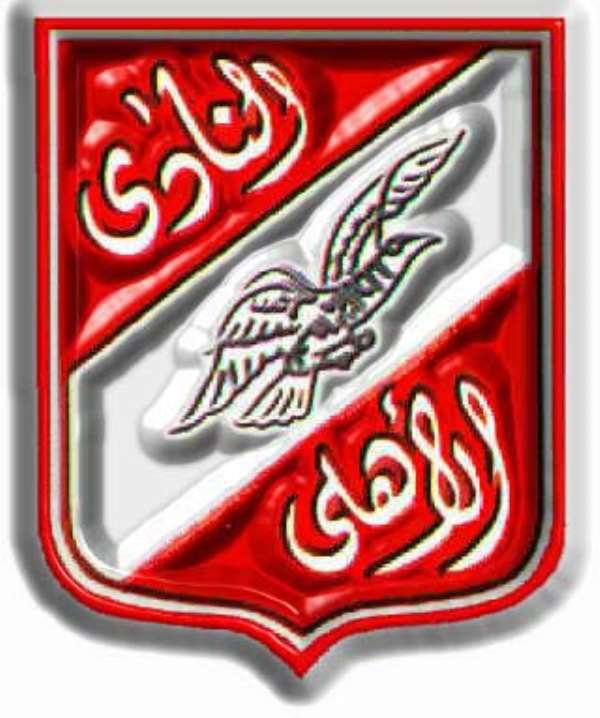 AL AHLY, the Egyptian champions, on Sunday held Ghana's Kumasi Asante Kotoko to a goalless draw at the Len Clay Sports Stadium in their third week tie of the MTN CAF champion's league.
After the game, The Chronicle visited their hotel in Obuasi to find out how important the draw was to the team.
Upon arrival at about 8:30pm on Sunday, players of Al Ahly were seen in a joyous mood watching the game between JS Kabylie and SC Sfaxien, with whom they are in the same group.
Though most of the players could not speak English when our reporter approached them, the few that could expressed satisfaction with the day's score line.
The team's Head Coach could not speak English and so the Assistant Coach, Hossam El Badry, made himself available to the paper.
Below are the interview between our man in the golden city of Obuasi, Albert Nana Asante (A.N.A) and the Assistant Coach of Al Ahly Hossam El Badry (H.E.B).
Coach, how did you find your game against Kotoko?
Our game against Kotoko was a very difficult one as we all wanted to win to get six points to lead the group. Actually, we came with two targets: to win and to pick a point. And once we have managed to achieve one of those targets, I will say it was a very good game for us, more especially when we did not lose the game.
Were you impressed with the performance of your boys today?
My boys' performance today again I will say was not bad. I think we could not play our best because we had so many players on the injury list. We have about seven regular and important players who did not play today because of injuries, but I hope in our next game, we will play better than today as we will have those injured players back.
How is the one point going to enhance your chances?
To us the one point is not bad at all. It is very important to us as no team now has a clear chance. Kotoko have four points and we have four. The remaining two teams have three points each, but their game has not ended.
We will make sure we win our next two home matches to get 10 points to guarantee our qualification to the next stage. We would have to work extra harder to achieve that as our group is not easy.
How did you see Kotoko's game today and their chances at the next stage?
Kotoko played well. They have a good team and are difficult to beat. Their game today was very high and I think they can do something if they continue with their play.
As defending champions of the MTN/CAF champions league, are you sure of retaining the trophy this year?
Yes, I am sure of that. It is not going to be easy for us, but we will do our best to win all the remaining matches to defend the trophy.
As at the time of filing this report, the Egyptians were expected to depart Obuasi for Accra.
Meanwhile, Tunisian champions, SC Sfaxien over the weekend managed a 1-0 victory over JK Kabylie in far away Algeria to lead Group A with six points.
Asante Kotoko, who have the same points as Al Ahly, are now placed second on superior goal advantage.
J.S Kabylie, with three points, are now fourth on the table behind Al Ahly