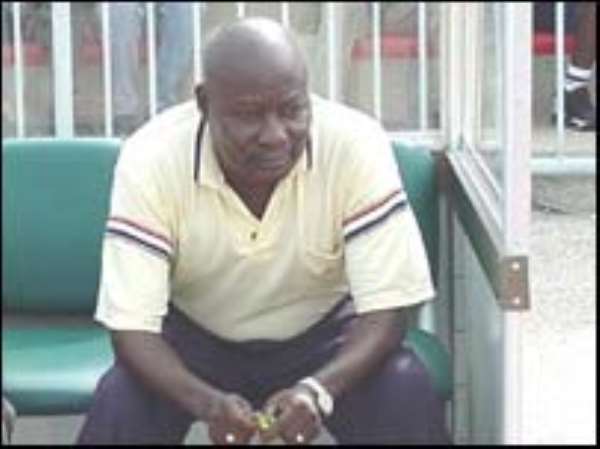 Cecil Jones Attuquayefio believes he was not given the chance to complete the job he set out to do with the Black Stars and has thus asked to be given another chance to do so.
Consequently, he has applied for the vacant Stars job and has pressed upon the Ghana Football Association to give him a second chance.
Attuquayefio, the first local coach to put in his application, said he believed he was the most qualified person to lead the Stars to their future dream.
Submitting an impressive curriculum vitae together with his application, the 61-year-old coach, said he hoped the GFA's eight-member committee, tasked to look for a replacement for Serbian Ratomir Djukovic, would have enough insight about his interpersonal traits, communication skills, good knowledge of the African terrain and his proven track record, among others.
He said everything being equal, he hoped to get the job on merit because of his track record in the field.
He was in charge of the Stars during their 2002 World Cup campaign but failed to qualify the team and his differences with the GFA then, caused him the job.
He coach, crowned the Best coach by CAF in 2000, trained in Ghana, Brazil and Germany and currently handles Dansoman-based Liberty Professionals and the Black Meteors.
Sources close to the coach underscored the enormous experiences he gathered during his role as a scout of the Black Stars before and during the justended World Cup in Germany, among others, as his strength to lead the team to higher heights.
"The coach believes he represents the exact criteria the association is seeking and welcomes further discussion with regard to his qualifications," the source quoted coach Attuquayefio as saying.
Ghana has advertised for a renowned coach after the Serbian dumped the Black Stars citing health reasons and an intolerant media a few weeks after the team exited from the World Cup in the second round.
The GFA will close applications for the job on Monday, August 15. Many top class coaches across the globe have applied for the job.