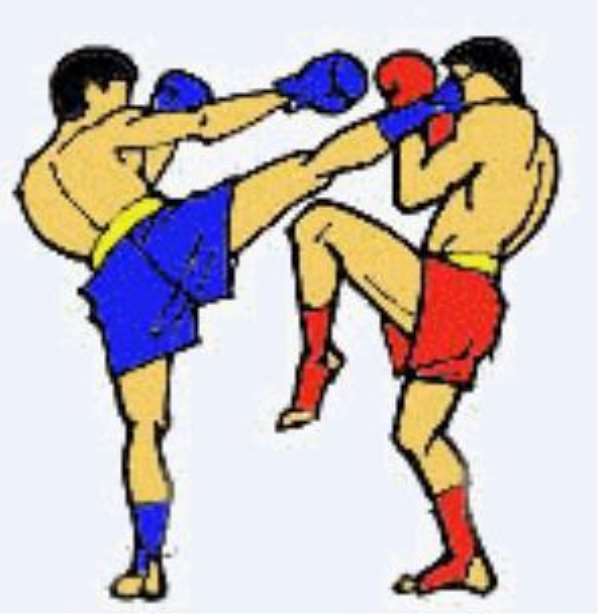 Accra, GNA - The first batch of 40 potential Ghanaian kick-boxers gained berths into the nucleus of the oriental sport team after a hectic screening session at the Prisons Canteen at Cantonments in Accra on Monday.
The selection process, which was under the auspices of the Afro Orient Company Ghana Limited in collaboration with Bukuro Gym and Remix Models Company both of Japan attracted over 70 strong looking able-bodied young men, including established boxers and amateurs.
Some of the big names who passed the screening were, reigning ABU light heavyweight champion, Briamah "Bukom Banku" Kamoko, hard hitting featherweight, Malik Jabir and young welterweight sensation Opanka.
All those who passed the selection test received certificates from Prince Oduro-Mensah, Chief Executive of the National Sports Council (NSC) on behalf of the organisers.
The NSC boss asked the selected would-be kick-boxers to take their conversion lessons seriously in order to benefit from the prospects the new sport offered.
Successful candidates were selected after a thorough scrutiny of their physical conditioning, height, weight, durability and the ability to convince the selectors of being able to undertake the sport after watching clips from a giant screen in the hall.
Dr Christian Kpodar, Consultant to the Project described the selection as a huge success, adding that the response was an indication that kickboxing had a high potential of acceptability in Ghana.
He said Afro Orient Ghana would work assiduously to sustain the interest of its Japanese partners in the promotion of the sport in Ghana, by ensuring that those who would be selected for fights in Japan displayed high level of ring artistry, gameness and professionalism.
The selection panel included Lt. Col. John Sharpe Rtd, former chairman of the Ghana Amateur Boxing Association, (GABA) Ataa Eddie Pappoe, WBC ring official, Dan Nunoo Mensah, a WBC ring official and Mr Jonas Ahene Truly, President of World Boxing Association (Africa)