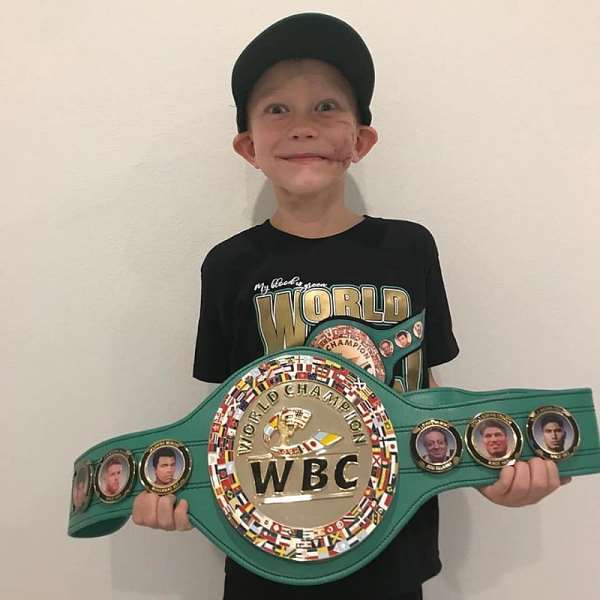 HEROIC 6-year-old Bridger Walker has been awarded the WBC 'Honorary Champion' belt for bravery.
The youngster, from Wyoming in the US, saw a dog and then deliberately stood in front of his sister before the canine bit him on his left cheek on July 9.
Incredibly after the horror attack, Bridger was heard to say "it shouldn't be her who gets hurt".
Despite being wounded, he helped his sister hide from the dog. "If someone had to die, I thought it should be me," the youngster reportedly told his aunt Nikki.
The World Boxing Council awarded the child special status. WBC president Mauricio Sulaiman tweeted: "AND THE NEW WBC CHAMPION OF THE WORLD, Bridger "The bravest man on Earth" Walker!
"We are so proud of you, dear Bridger; You are a real-life hero!"
Bridger required 90 stitches on his face as a result of his injuries.