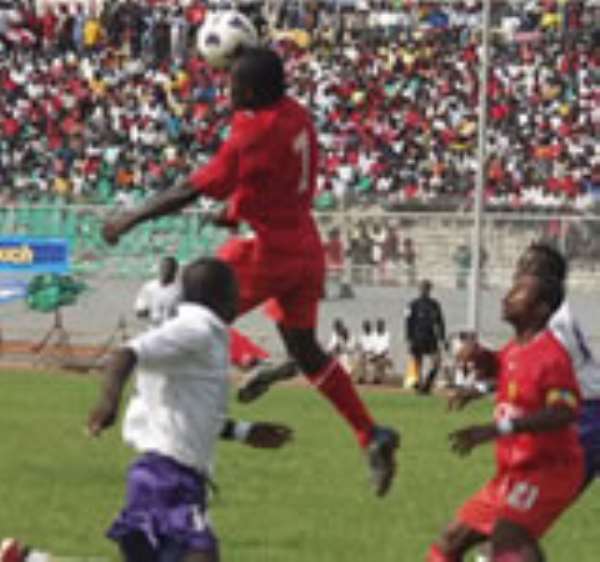 Kumasi Asante Kotoko defender, Shilla Illiasu, will fly to London tonight for a trial stint with English Premiership club Arsenal.
Illiasu won the admiration of Arsenal manager Arsene Wenger with his gritty display at the heart of the Black Stars defence at the World Cup.
And he has been invited over to Ashburton Groove for a trial stint.
Arsenal are reportedly offering $1 million for Illiasu's signature.
But acting chief executive officer of Kotoko, Jarvis Peprah, told Joy Sports the two clubs have yet to discuss the financial details of a move if the player has a successful trial.