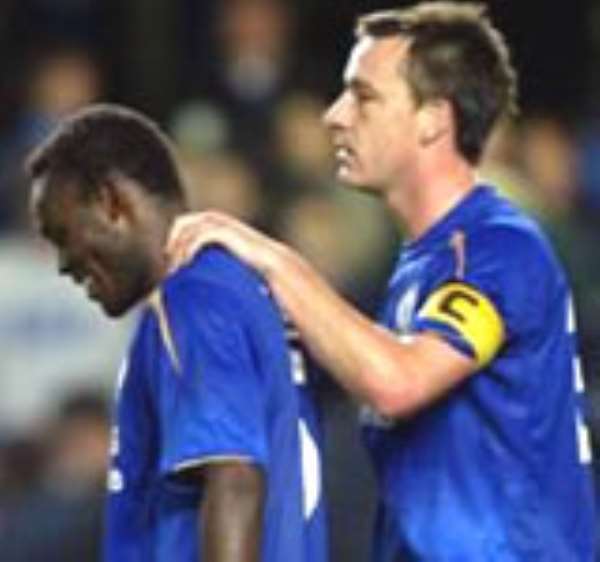 Michael Essien is not frightened by the extra competition for a starting spot at Chelsea this season.
The Ghana international, who was a £24.4 million signing last summer, has a battle on his hands to remain a regular in Jose Mourinho's side.
Mourinho has added Michael Ballack to his squad and plans to utilise the German ace alongside Frank Lampard in midfield.
With Claude Makelele also seemingly guaranteed a permanent role, Essien could find himself squeezed out of the starting XI.
But the former Lyon star is not fazed by the new arrivals and believes the signing of Ballack can only help him to improve as a player.
"There will be more competition, but it's up to us to work harder in training and to let the boss decide who will play," said Essien.
"I'm not worried about the situation, I'm happy we have so many top-class players.
"As a young player I can only improve when I work with people like Ballack. He's a good player and there is more to come from me at Chelsea."
Essien secured an unfortunate reputation last term following a series of robust challenges, but he is confident there will be no repeat in the coming campaign.
He added: "I don't think I deserved to have my style looked at last year, but it's forgotten.
"Hopefully this season will be different."