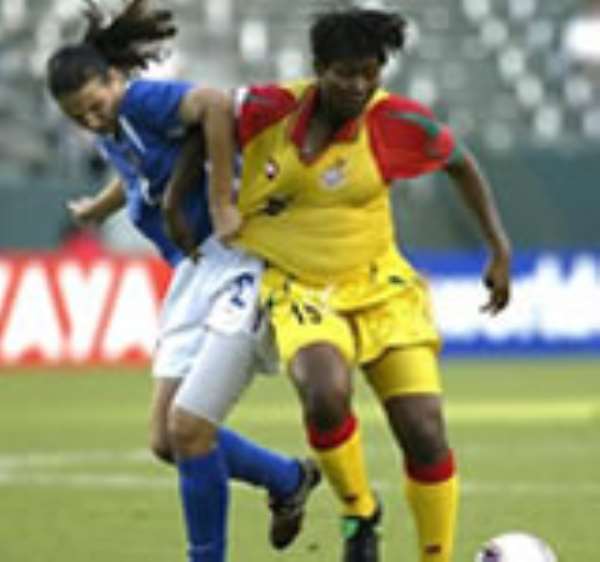 Ghana's Black Queens are getting ready for their lone African Women's Championship qualifier on Sunday.
But there are growing concerns over the whereabouts of their opponents from Congo Brazzaville.
The team that was expected in Ghana midweek has failed to show up and has not communicated the reason for their delayed arrival to the Ghana Football Association.
In fact, there is no news about the Congolese, as they had not even approached the Ghana mission in Brazzaville for their travel documents as of yesterday.
Joy Sports enquiries however indicate that the Central Africans plan to breeze into town on a charted flight at the weekend, play the game in Obuasi and fly out as quickly as they can after the match.
Meanwhile, the National Supporters Union is mobilising about one thousand members to lend massive support to the senior national women's football team in Obuasi on Sunday.
The group intends to produce an electrifying atmosphere at the Len Clay Stadium to spur the Queens onto victory.
It began its overwhelming display of support for the Black Queens with the donation of a fat cow yesterday.