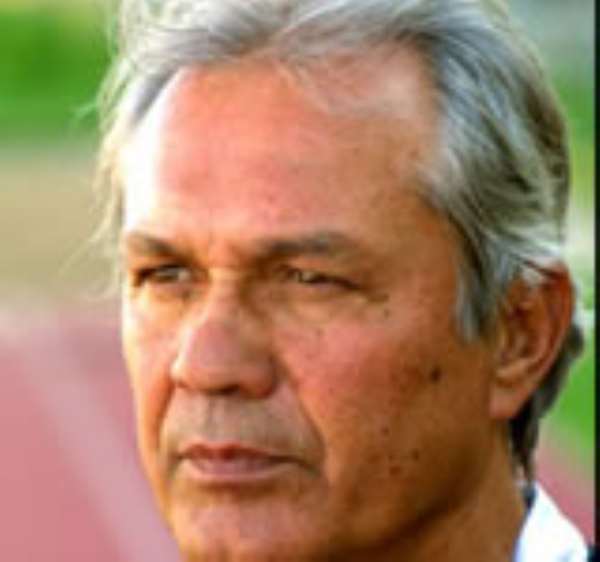 Departed Ghana coach Ratomir Dujkovic is reported to have turned down an offer to become coach of Serbia.
Dujkovic resigned his post as Black Stars coach on Thursday after guiding Ghana to the second round at the World Cup.
Serbia's national soccer team is still without a manager a month before their first international match as an independent nation following the split with Montenegro.
Coach Ilija Petkovic stepped down after the team's exit from the World Cup and the Serbian Football Association has been searching for a replacement since then.
According to Belgrade media, several candidates have turned down the job, including Ratomir Dujkovic and former German international Juergen Kohler.