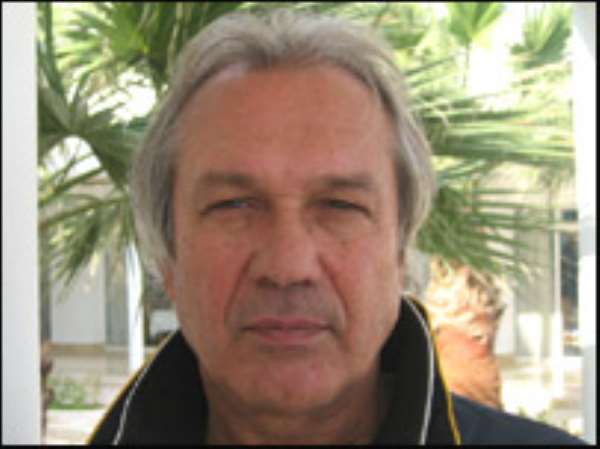 Black Stars coach, Ratomir Djukovic is reported to have refused an offer to extend his contract with Ghana when it runs out in December.
The Serbian is said to have cited an intolerant media for his decision to part ways with Ghana after his two-year deal expires at the end of the year.
Dujkovic qualified the Black Stars to their first World Cup and led the team to the second round of the competition.
Officials of the Ghana Football Association and Ratomir Dujkovic had been locked up in series of meetings aimed at extending the coach's contract until 2008.
Djukovic, according to GNA sources is reported to have apologised to the GFA about his stand insisting that: "my decision goes beyond you".
The Ghana Football Association would soon go shopping for a successor to the former Rwanda national coach.