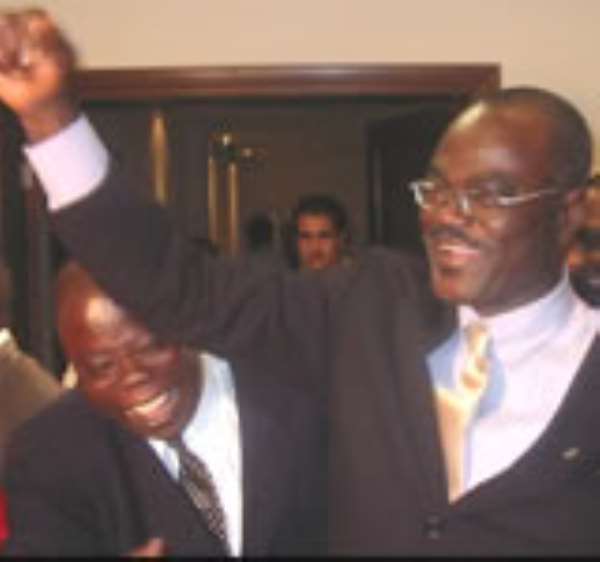 Government has proposed to provide well over two hundred billion cedis for the nation's preparations for the hosting of the 2008 African cup of Nations.
The Minister of Finance and Economic Planning made the revelation when he presented government's supplementary budget to parliament yesterday.
With just 18 months to the start of the competition, government is keen to speed up the construction of the requisite infrastructure with this recent proposed injection of capital.
Kwadwo Baah Wiredu told the house that it is important that CAN 2008 is a huge success.
"Ghana is hosting CAN 2008, and the financial requirement are quite significant.
"In the wake of Ghana's outstanding success at the recent World Cup, it is imperative that adequate finances be made available to ensure that CAN 2008 is successful.
"To help achieve this goal, government is proposing that the sum of 228.7 billion cedis out of the total amount of 256 billion cedis be dedicated to support the financing of the infrastructural requirement of CAN 2008."