Ghana FA Slammed For Failing To Involve Stakeholders Before Annulling 2019/20 Football Season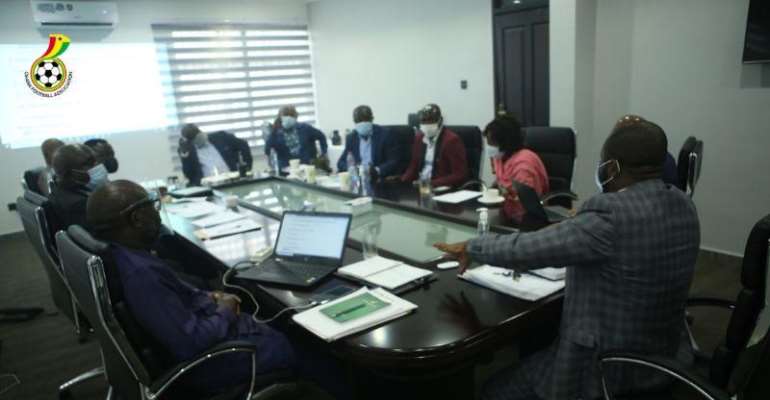 Chief Executive Officer of Sekondi Hasaacas, Paa Kwesi has slammed the Ghana Football Association (GFA) for failing to involve its members before announcing the decision to cancel the 2019/20 football season.
The Ghana FA on Tuesday, June 30 annulled the season after government rejected their proposal of staging the remaining fixtures behind closed doors.
Football came to a standstill in mid-March following the outbreak of the novel coronavirus.
However, according to Paa Kwesi, the FA should involve its members before they arrive on the decision to cancel the season.
According to him, the country's football governing body must compensate its members for abrogating the season.
"Hasaacas has a chance of returning to the Premier League but with the decision of the FA, we can't play in the Premier League next season," he told Asempa FM.
"We were expecting the FA to inform us about the proposal they tabled before government but they failed to do that.
"They did not consult any of the clubs to get to know if we are capable to test our players or not. No consultation was done and I am stunned with the decision of the FA.
"We [Sekondi Hasaacas] are disappointed in the Ghana Football Association (GFA) because they have failed all the clubs.
"For me, they must compensate the club because it is not easy to play 13 matches and along the line, you will be told the season has been cancelled," he added.