No League Matches At Pobiman - Hearts of Oak CEO Frederick Moore Confirms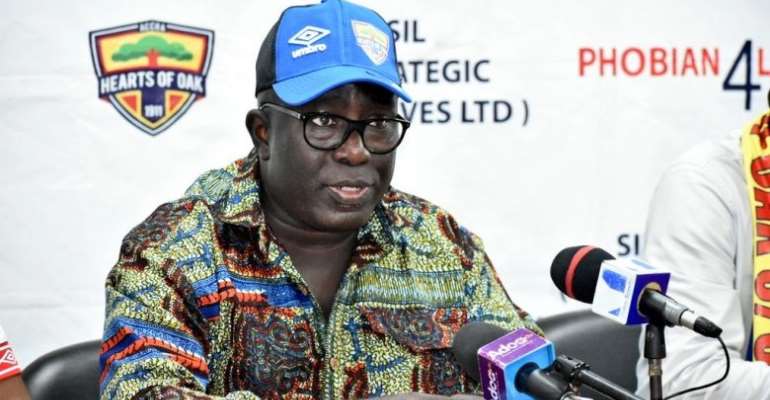 Hearts of Oak Chief Executive Officer (CEO), Frederick Moore has revealed that the architectural design and lack of space will not permit the club to honour Premier League matches at the Pobiman Sports Complex when completed.
The Ghana Premier League giants are on the verge of contracting a first-class soccer academy at Pobiman.
The project will house their U-15, U-17 and U-19 youth teams, while the senior team uses the facility for training purposes ahead of matches.
According to Mr Moore, the club's long-term plan was to build its own stadium in the future but the focus now was to see the Pobiman project in place.
He, however, said that as the team progressed, they hoped all their supporters would come back, hence the need to build a big stadium to suit the increasing numbers and accommodate everyone.
"If we have to build our stadium we would have to consider the capacity, looking at the large number of supporters who patronise our games," he told GTV Sports Plus in an interview.
"The space at Pobiman doesn't give us the capacity to fit in with a large sitting stadium, which is the difficulty we face as a club at the moment," he admitted.
The project, which begins in July, is expected to be completed within six months, with K.A Estate Limited, a local firm, contracted by Hearts to build the ground structure, while the main structure will be constructed by Turkish firm, Prefabex Modular Building Solutions.
The Pobiman complex will house a staff residence, senior housing unit, gym, training centres (pitches), laundry, swimming pool, lockers, toilet facilities, kitchen and dining hall.