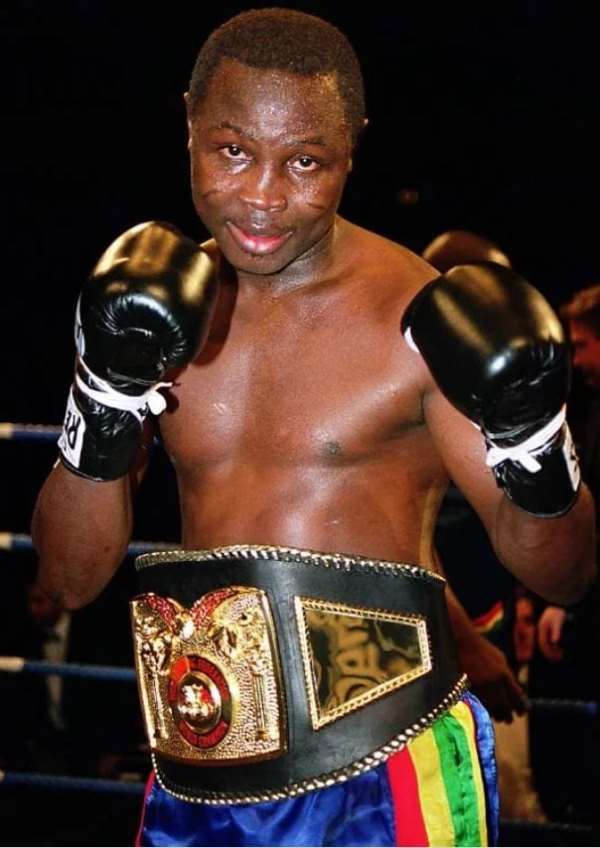 Former WBO Bantamweight world champion, Alfred Kotey has been reported dead in the United States.
According to top boxing consultant Yoofi Boham "It's true as yesterday, the Doctor invited Coach Kwame Asante to come over today as he was on life support and had already been declared "Brain Dead".
This morning, Wonder Tackie engaged me in brief talk whereby life support was to be removed.- according to his former manager.
Yoofi Boham said, "Yes, it's been one happening after the other.
"When he first fell, he became speechless, then followed by stroke, then the revelation by the doctor who was waiting for the relatives as dementia had set in. He battled for his life."
Former Graphic Sports Editor, John Baiden and former Promoter Joe Sackey have confirmed the passing." Boham added.
Alfred Kotey was one of Ghana's most skilful boxers and his pair with Ike Quartey formed the Boxing Whiz Kids.
He represented Ghana at the 1988 Olympic Games and reigned as World Boxing Organisation (WBO) champion between 1994 and 1995. He defeated Rafael DelValle of Puerto Rico on 30th July 1994 to win the WBO title in London. He also won the World Boxing Federation (WBF) Inter Continental Lightweight title.
May his soul rest in perfect peace.