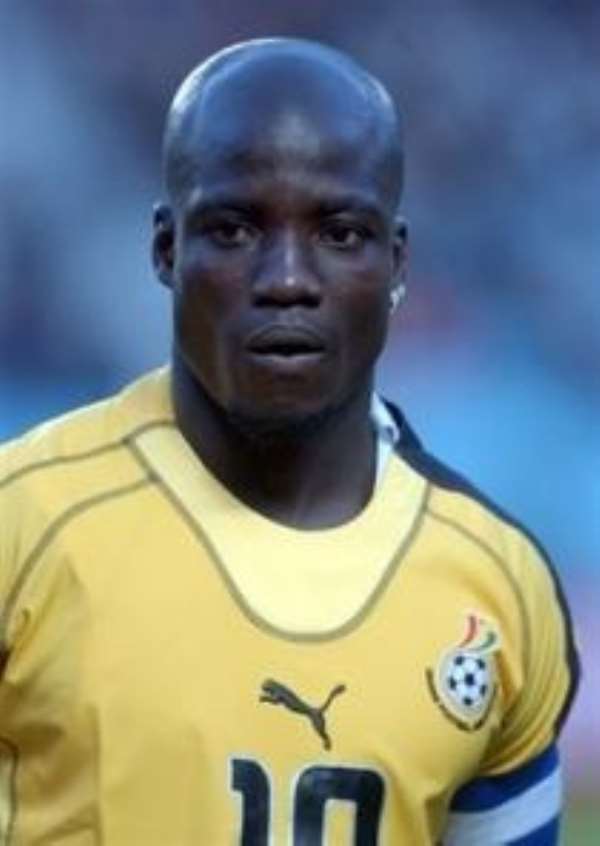 Stephen Appiah's agent, Frank Trimboli has confirmed that the Black Stars captain is a target for two of the Premiership's biggest clubs.
Appiah, is reported by the U.K newspaper, DAILY EXPRESS to be a £7million transfer target.
The Fenerbahce midfielder, who won many admirers after his impressive displays during Ghana's World Cup campaign is now being linked with a high-profile move away from Turkey, with England's top flight the preferred destination.
Arsenal and Manchester United both seem likely options for the former Juventus man.
Stephen Appiah in the past has turned down chances to join Portsmouth and Middlesbrough in the past, with both clubs desperate for a commanding central midfielder.
But although his agent Frank Trimboli did not reveal which clubs are interested in the 25-year-old, he insisted the main Premiership suitors had both qualified for the Champions League.
"Stephen's performances at the World Cup attracted a lot of interest. There are three or four clubs serious about signing him, but probably only two who have a chance," Trimboli told the Daily Express.
He added: "Stephen wants to play in the Premiership and I'm sure one say he will. He has been in Europe for 10 years and wouldn't have any problem with the English game."