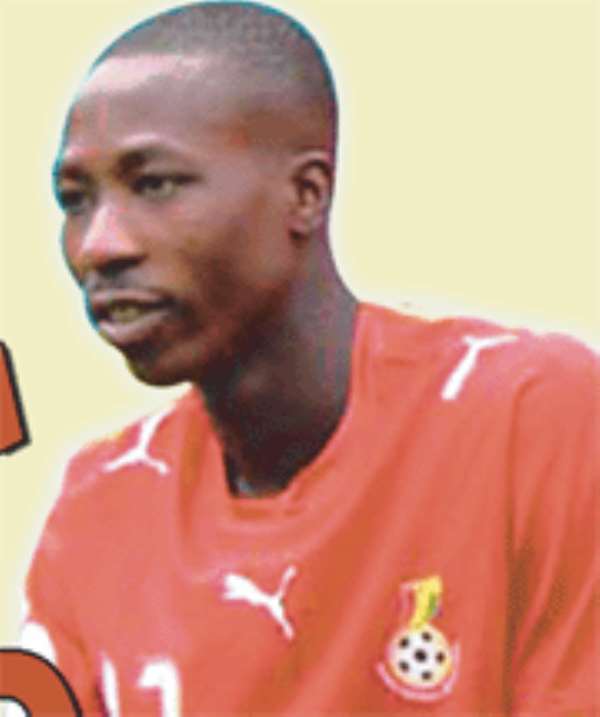 Glory beckons Habib Mohammed
Young King Faisal defender, Habib Mohammed, is set to take his exploits to the competitive European stage after an impressive showing in the World Cup.
Habib's surprise entry into the first team of the senior national team follows a dismal performance of key defenceman, Addoquaye Pappoe, in the Stars' game against Italy.
After two games against the Czech Republic and the United States of America the unsung Ghanaian defender has left several scouts trailing him to the delight of Alhaji Karim Grunsah, President of his current club.
Information gathered from the Faisal camp and from Germany have linked the skipper of the Kumasi-based side to a number of European sides, including Bundesliga side, Humburg.
Confirming this to the Graphic Sports at the weekend, Mr Oduro Safo, Accra Representative of Faisal, said two foreign scouts representing a Turkish club and another from France are making a beeline for the the services of the Ghanaian.
He said the identity of the two other clubs have been made privy to the parties involved because of the competition that the hunt for the player has engendered since he made his World Cup debut against the Czech Republic.
Oduro Safo however disclosed that all the teams are first division sides.
Habib is still in Germany and was unable to join the his colleagues who arrived at the weekend to a heroic welcome.
He and Alhaji Grunsah are wrapping up on a new deal that will give both the player and his club a new lease of life.