I Would Want To Serve Kotoko But Not Now – George Afriyie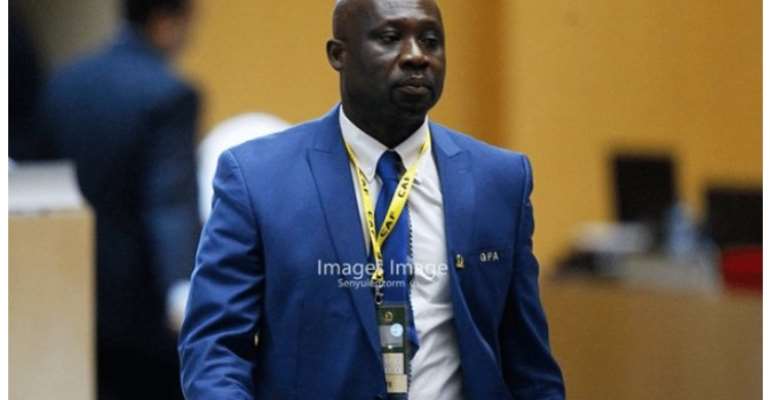 Former Ghana Football Association (GFA) vice-president, George Afriyie has opened up on interest from some Asante Kotoko faithful's for him to become the Chief Executive Officer of the club but says he is currently not available.
Several reports in the Ghanaian media in the past month has suggested that the Premier League giants are considering the Okyeman Planners owner and Nana Yaw Amponsah for the vacant CEO job.
In a statement from George Afriyie, he has shared that he is flattered by the reported interest but is not available at the moment as a result of a commitment he recently took over.
"In the aftermath of the GFA Presidential elections I received several calls from Kotoko faithful's and followers urging me to consider taking up the position of the CEO of the club. I still continue to receive such calls and messages on a daily basis", the football administrator said in his statement.
George Afriyie adds, "Kotoko is a great club and I would want to serve one day. But, I want to state that I have currently taken up a commitment I which would not permit me to take up the role".
It now looks like the CEO job at Asante Kotoko could be taken up by Nana Yaw Amponsah. It is however up to the new Board of the club to decide with a meeting scheduled for today.
Read George Afriyie's statement below: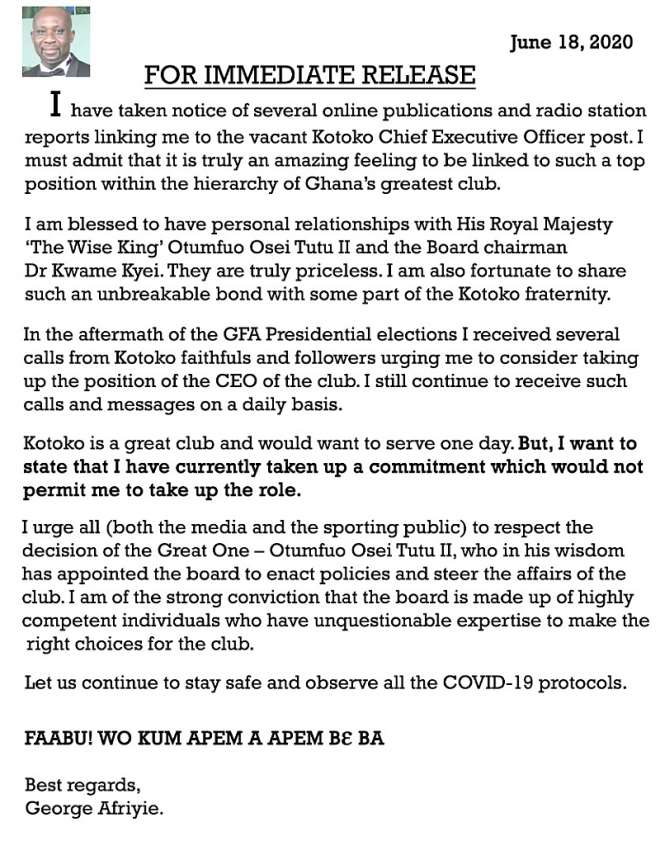 Eric Nana Yaw Kwafo
Journalist