Fatawu Mohammed Confirms Hearts Players Are Not Owed Salary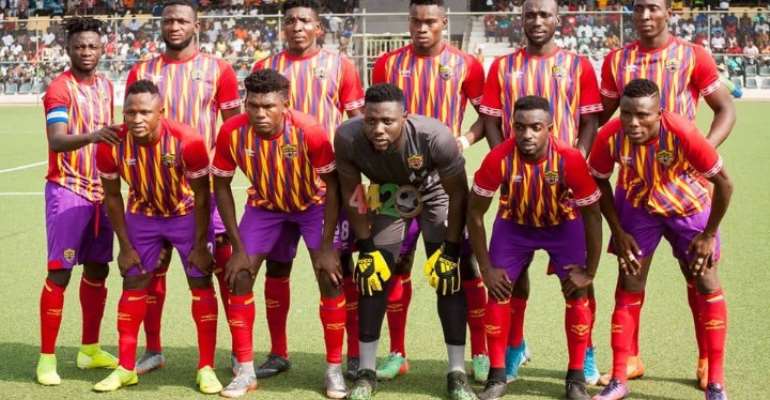 Fatawu Mohammed, the captain for Accra Hearts of Oak has confirmed that the playing body is not being owed unpaid salary by the club.
Earlier this week, several reports in the Ghanaian media had suggested that the capital-based club has not paid its players for the last 3 months due to the financial difficulties presented by the Coronavirus (Covid-19) crisis.
In an interview with Fox FM today, however, Fatawu Mohammed has revealed that the club has paid all outstanding salaries owed to every player.
"We have been paid for all our salaries to date, we are not owed", the Hearts of Oak captain said.
The defender further heaped praises on club board chairman Togbe Afede XIV as he commended him for the plans to upgrade the club in order to be able to compete with the elite clubs on the continent.
The Board Chairman in an interview this week has confirmed that works will commence on the Pobiman Academy Project next week.
According to the business mogul, he wants the club to have the best infrastructure to accommodate the best players from the local scene and from outside as well.
Eric Nana Yaw Kwafo
Journalist