My Son Old Is To Make Decisions For Himself, Says Thomas Partey's Father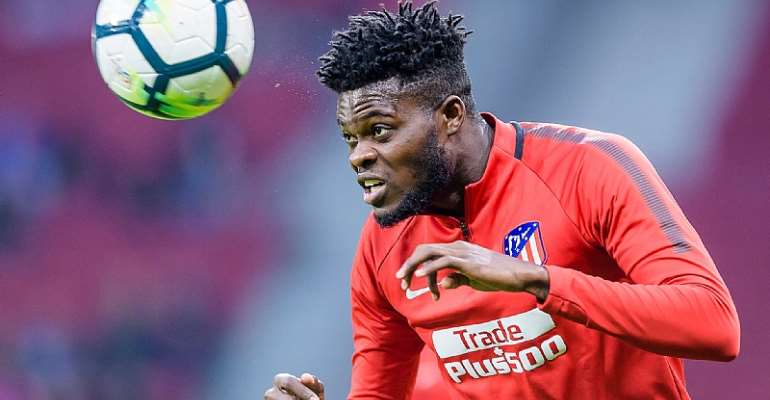 Jacob Partey, the father of Thomas Partey has insisted that his son is old enough to make decisions for himself.
The Atletico Madrid midfielder has dominated the headlines for the past months following his scintillating performance against Liverpool in the Champions League at Anfield.
Partey, 26, has strong been linked to Arsenal this summer.
But Jacob says he [Thomas] consults him on any decision he wants to make and he gives him his opinions. He did, however, give a subtle hint on the midfielder's next move.
"I never said my son [Thomas] Partey is going to Arsenal.
"He is old enough now and he can take a decision for himself. In anything my son consult me and I tell him what in my mind.
"Partey has not even played anything yet but he is now going to play better football," he told Cape Coast radio station LIVE FM.
Manchester United, Paris Sanit-German and Inter Milan have all expressed interest the midfielder.
Partey, whose contract runs out until 2023 has €50m (£45m) release clause.
Partey has become a key player in Diego Simeone's Atletico side over recent seasons, playing more than 30 La Liga games in 2017/18 and 2018/19 and set to do so again in 2019/20.
Jacob was also asked about his other children and noted that one is currently with the Black Stars midfielder and confidently hinted of more stars on the way.
"The stars are coming very soon, I have five children and three are guys and two are ladies and the one after Partey is now with him. Partey is the king of football in the family now."