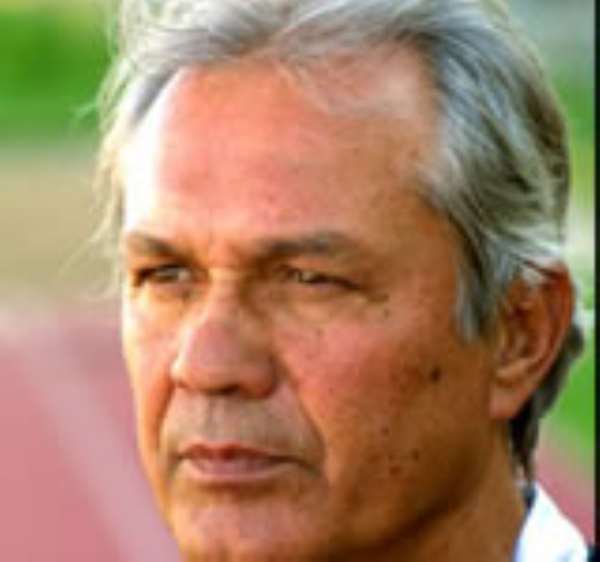 Accra, June 27, GNA - Referee Michel Lubos, would definitely have know no peace had the game between Ghana and Brazil in the 2006 World Cup had been a local derby.
Hours after the historic game, many Ghanaians believe the referee from Slovakia was instrumental in the Stars' defeat arguing that all the three goals scored against Ghana were from offside positions.
Most Ghanaians interviewed by the GNA Sports and those who phoned into radio programmes also monitored by the GNA expressed their dissatisfaction with the performance of the referee.
For them, it was a game, which was handed to the South Americans on a silver platter as the referee did everything possible to frustrate the efforts of the Stars.
"These whites are always out to frustrate us anytime they see our potential in the competition, but will definitely come back another time" Samson Yeboah, a businessman said angrily to the GNA Sports.
He continued "there will be a time they will not be able to cheat us because we are gradually progressing in the global game."
On the part of Cynthia Opoku, it was 12 against 11, because the referee aided the Brazilians in all aspects of the game and intimidated the Ghanaians with unnecessary yellow cards.
She expressed the hope that Ghana would put up a better show in the 2010 World Cup. The views of Ghanaians were corroborated by officials of the Ghana Football Association and head coach Ratomir Dujkovic.
Fred Pappoe and Randy Abbey Vice President and Communications Director of the GFA respectively, laid the blame squarely at the doorsteps of the referee.
They believed the referee did everything possible to stand in the way of the Ghanaians. Both Pappoe and Abbey, however, thought there was no need to cry over spilt milk but rather concentrate on the future.
Coach Dujkovic summed up the performance in one sentence, "The referee should have appeared in the yellow jersey instead".
Ghana lost 3-0 to Brazil in the 1/16 stage of the competition.