Felix Annan Hails Otumfuo's Ban On Player Recruitment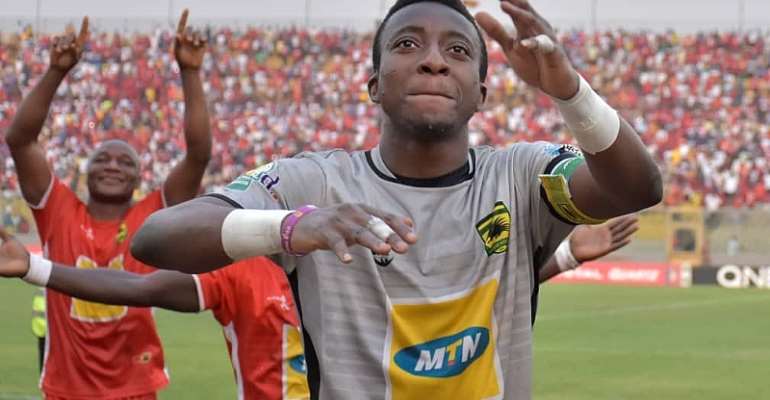 Asante Kotoko goalkeeper, Felix Annan has lauded Otumfuo's directives to ban player recruitment for the next one year.
In a speech, read by the Chief of Staff of the Manhyia Palace during the inauguration of the new Board of Directors on Tuesday, Kofi Badu revealed that the King of Asanteman imposed a one-year suspension on the recruitment of new players into the first team.
The move by Manhyia is to improve consistency among the current squad of the club.
The decision has, however, been contested by some section of the fans and the head coach of the side, Maxwell Konadu.
But Annan, who is the skipper for the side disagrees.
"I do agree with the directive because consistency is good for team building. It will be good for us if we have a consistent team," he said.
"We are just players and we are here to do our job, and cope with the directives that come from the hierarchy of the club.
Annan also believes that the club, at some stage, may need reinforcement and Manhyia will respond if the need arises.
"If there is the need to augment the squad with one or two players, I think that will not be a big problem. Buying too many players does not help in having the cohesion the team deserves.
"I think the board can discuss that with Otumfuo because, in football, you can't predict when an injury will occur. But in all, I agree with the King's idea because we need to be able to keep a group for a long time.
"Moreover, as players, we are ready to give our best to achieve whatever we want to achieve together," he added.
Meanwhile, the new Kotoko board has dissolved the club's management and will name a new team soon.