Coronavirus: Maxwell Konadu Wants Remaining GPL Matches Played Behind Closed Doors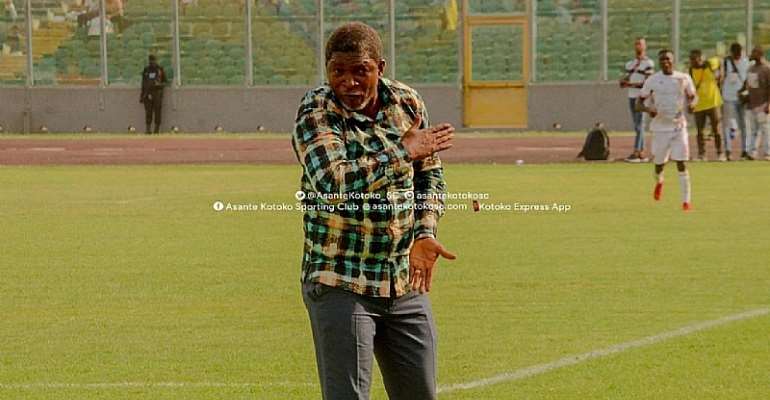 Asante Kotoko head coach, Maxwell Konadu has called for the resumption of the 2019/20 Ghana Premier League behind closed doors.
Following the outbreak of the novel coronavirus, football has come to a halt since March 15.
In the 10th address of the country, President Akufo-Addo has extended the ban on social and public gatherings until 31 July 2020.
However, the Ghana Football Association (GFA) will make a final decision on the future of football on June 30.
With many calling for annulling of the rest of the season, the former Black Stars assistant coach says football should resume behind closed doors.
"If we will continue the season, then we can start without spectators. We cannot allow all of us to throng to the stadium if we start now," he told Happy FM.
"If we start with the empty stadium it will help so that we don't spread the virus. We have no choice, that's how things have become or we might as well stay home. We cannot risk lives."
"So if we will resume playing, then its best we play without fans. We cannot take risks at all," he added.
The Ghana FA president, Kurt Okraku has said the cancellation of the season is not something they are considering.