Maxwell Konadu Backs Idea To Continue Season Behind Closed Doors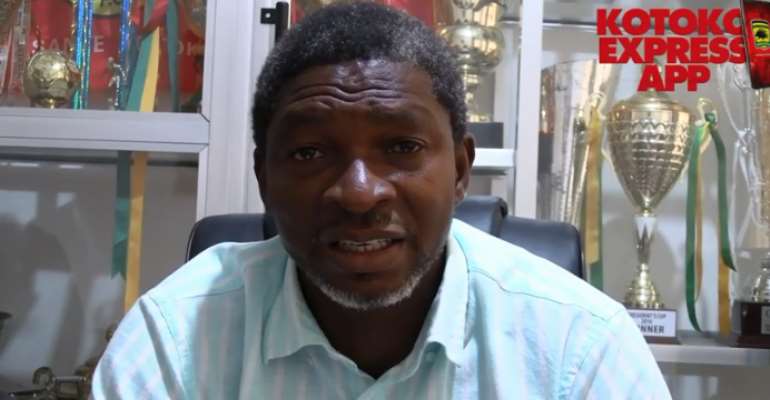 Head coach for Kumasi Asante Kotoko, Maxwell Konadu has welcomed the idea of continuing the football season behind closed doors as he stresses that it will help prevent the spread of the Coronavirus (Covid-19) disease.
The 2019/2020 Ghanaian football season has been on suspension for the past 3 months as a measure to curb the escalation of the Covid-19 crisis.
In the midst of the halting of the sport in the West African country, the idea of resuming the campaign behind closed doors has been proposed to ensure the season is completed.
Speaking to Happy FM on the matter, Coach Maxwell Konadu has indicated that he supports the closed-door idea as he notes that lives should not be put at risk.
"If we will continue the season, then we can start without spectators. We cannot allow all of us to throng to the stadium if we start now.
"If we start with the empty stadium it will help so that we don't spread the virus. We have no choice, that's how things have become or we might as well stay home. We cannot risk lives", Coach Konadu said.
The Asante Kotoko gaffer added, "So if we will resume playing, then its best we play without fans. We cannot take risks at all".
The idea is being considered by the Ghana Football Association (GFA) as well as they continue to engage the government to seek approval for the sport to make a return.