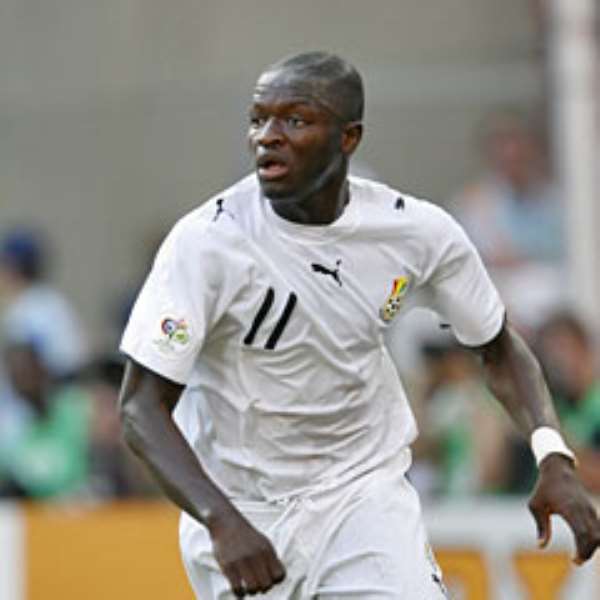 Muntari has admitted Bolton's interest in him.
English club Bolton Wanderers will open talks this week with the Italian
side Udinese over their Ghana midfielder Sulley Muntari.
According to the UK newspaper, The People, Bolton boss Sam Allardyce will make a record-breaking £7million move for Ghana's World Cup powerhouse,
plus a four-year contract offer worth £10million.
Muntari confirmed that he had offers from top clubs across Europe including Bolton Wanderers.
"There are lots of club who have contacted Udinese over my signature and that includes Bolton in England," he told MTNFootball.com.
The highly-rated youngster, who still has four years remaining on his current
contract with Udinese, expressed about a week ago that he wanted to quit Udinese and move to the Premiership next season.
The 21-year-old had trials with Manchester United as a teenager. But a combination of work permit problems and a struggle in adapting to
English life at such a young age meant a permanent deal was never
concluded and Muntari eventually joined the Serie A club instead.