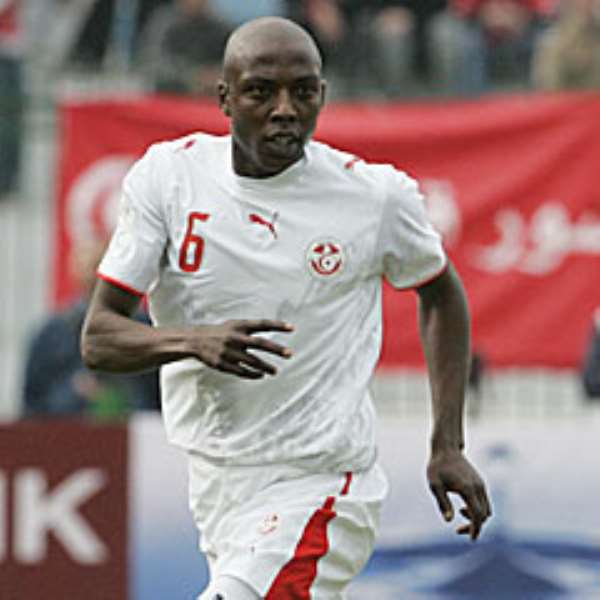 Trabelsi has decided to concnetrate on his family and his club career
Tunisia defender Hatem Trabelsi has retired from international football after the Carthage Eagles exit from the World Cup.
The 29-year-old wants to concentrate on his club career and family, the Tunisian Football federation said on Saturday.
Trabelsi finished his career with his country on Friday night after their 1-0 defeat at the hands of Ukraine.
The defeat means that the Carthage Eagles have failed in their fourth attempt to go beyond in the group stage of the tournament.
Trabelsi has been a mainstay of the Tunisian team since his debut in 1998. He played in three World Cups and helped
Tunisia win the MTN Africa Cup of Nations in 2004.
According to the federation, he won 61 caps and scored one goal.
He is expected to leave his Dutch club Ajax Amsterdam in the off-season as his contract with them has expired.