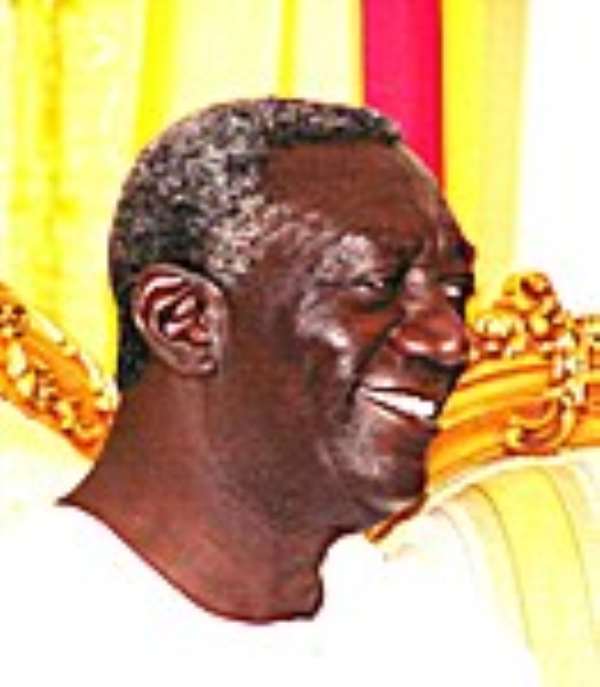 Accra, June 22, GNA - President John Agyekum Kufuor says he is overjoyed by the Black Stars qualification to the knockout stages of the World Cup tournament in Germany.
The Stars beat the United States of America 2-1 in their last group match played on Thursday. President Kufuor beaming with smiles told the Castle Press Corps that he was confident that the national team would go to places.
They could hold their own against any side and would not be overawed by any team, he said. In an earlier message signed by Mr Kwamena Bartels, Minister of Information and National Orientation, President Kufuor congratulated the Black Stars for their "spectacular performance".
"President Kufuor doffs his hat to the players and the entire technical team, as they continue to lift the Ghanaian flag high," the message said, adding that the squad's focus, dedication and "long hours gruelling physical and mental concentration" had paid off.
The President urged the team to continue to give of their best and never to forget that they were already winners and that the whole Ghana, as well as the entire Africa was with them in thought and in prayer.