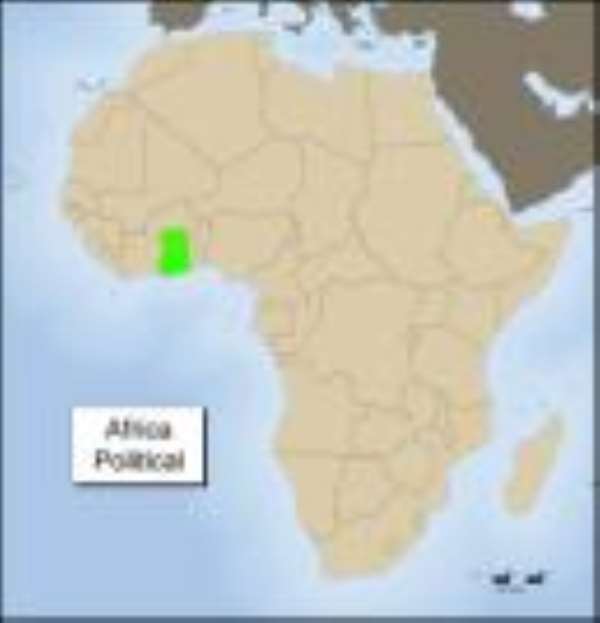 Ghana's African rivals are counting on the Black Stars to carry the mantle into the second round for the continent's other World Cup newcomers. Ivory Coast striker Didier Drogba has urged Ghana captain Stephen Appiah to beat the United States today to clinch a spot in the second round of the World Cup.
Appiah said he has also heard from Togo players Emmanuel Adebayor and Mohamed Kader about the upcoming game in Nuremberg. "They said: 'Guys we are behind you people, we couldn't make it so you have to represent Africa,"' Appiah said.
"I was very happy when I heard such a thing from my friends ... We are prepared very well and it will be a crucial game but as far as we are determined to win, I think we can make it."
The Black Stars lost their opening game 2-0 to Italy but rebounded with a shocking 2-0 defeat of the Czech Republic.
Ghana can assure advancement with a win, or a draw and an Italy win over the Czech Republic. Ghana can also advance with a draw and an Italy loss by at least two goals.
Ghana is one of four African newcomers in Germany, but Ivory Coast, Togo and Angola have already been eliminated. Tunisia, which is playing in its fourth World Cup, still has a chance to advance from Group H.
"People didn't expect us to play the way we played. All Ghanaians are happy not only for Ghana but for the whole continent as well," Appiah said. "We are cool and we are ready. Most important, we are ready to meet the U.S. tomorrow."
Ghana will play the United States without suspended striker Asamoah Gyan and midfielder Sulley Muntari, who both scored against the Czechs. "We're going to miss them ... But all the guys are ready to die for the nation," Appiah said.
Coach Ratomir Dujkovic said he did not underestimate the Americans but admitted he was looking forward to a possible second-round clash with Brazil, a team he said Ghana tries to model itself after.