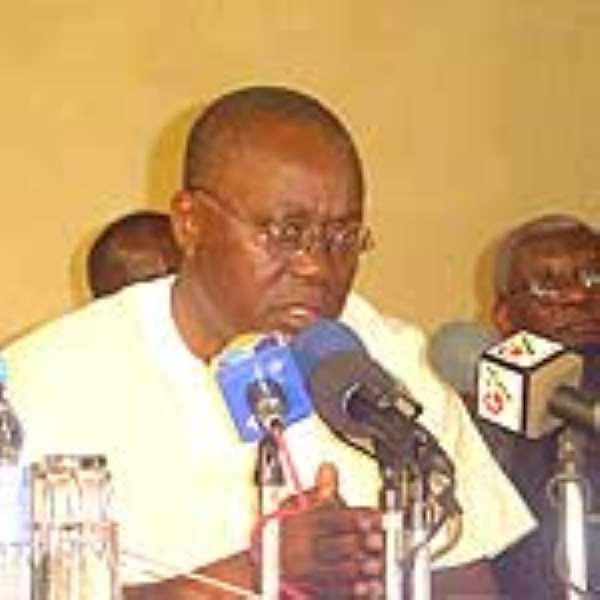 Nana Addo Danquah Akuffo Addo, Ghana's Minister for Foreign Affairs
Ghana's Minister for Foreign Affairs, Hon Nana Addo Danquah Akuffo Addo, today rendered an unqualified apology on behalf of the Government of Ghana to her Arab brothers in particular and the international community as a whole.
The apology has been necessitated by the incident involving a Ghanaian football player, John Painstil who paraded an Israeli flag following Ghana's victory over the Czech Republic last Saturday at the on – going FIFA World Cup tournament in Germany.
'The incident was an act of an individual who was completely ignorant of its political and diplomatic implications, and clearly has no official support,' the Minister said.
He said the government of Ghana hoped that the incident would not affect the relationship between her and the Arab countries with whom she has cordial relations.
Nana Akuffo Addo appealed to the representatives of the various countries who were present at the meeting to convey the sentiments of the Ghana government to their respective governments and the people so that the alleged summoning and harassment of some Ghanaian diplomatic missions would cease.
He added that the amicable settlement of this incident would also enable the Black Stars, which are traumatised by the ongoing event to have the peace of mind to focus on the task at hand since they are not representing just Ghana but the entire African continent.
Present at the meeting were representatives from Lebanon, Morocco, Egypt, Palestine and Saudi Arabia.