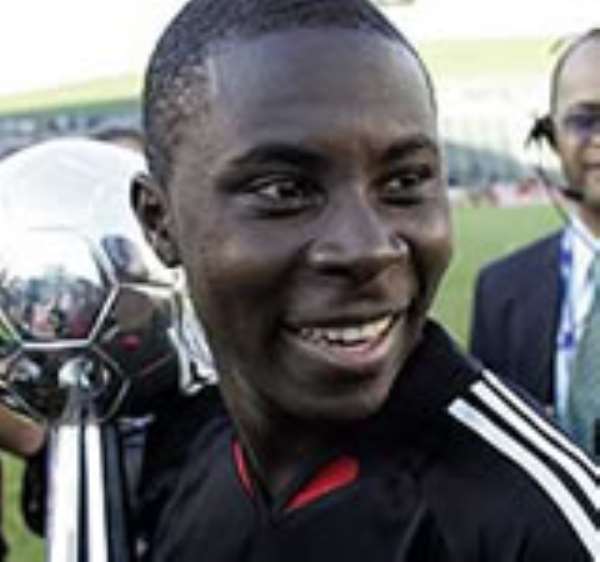 Freddy Adu
U.S teenage sensation, Freddy Adu is torn between supporting the United States or Ghana as the two countries battle for second round qualification at the World Cup.
The two countries play in Hannover on Thursday in the last Group E game.
All teams in the group are still alive after Ghana stunned the Czech Republic 2-0 last Saturday and the United States tied Italy 1-1.
A win for Ghana and it is in the round of 16.
Ghana will be without suspended Sulley Muntari and Asamoah Gyan, the scorers against the Czechs.
The Americans will also miss two starters, Eddie Pope and Pablo Mastroeni.
Freddy Adu, who made his debut for the U.S. team in an exhibition game this year, was born in Ghana and isn't sure which team he wants to win.
"I don't know, to be honest," the D.C United player said on the club's website.
"I can't root against either team. I have such passion for both sides. In the end, I hope that it is a great game, and that the better team wins."