I Was Better Than Ruud Gullit And Van Basten, Says Three Times CAF Best Player Award Winner Abedi Pele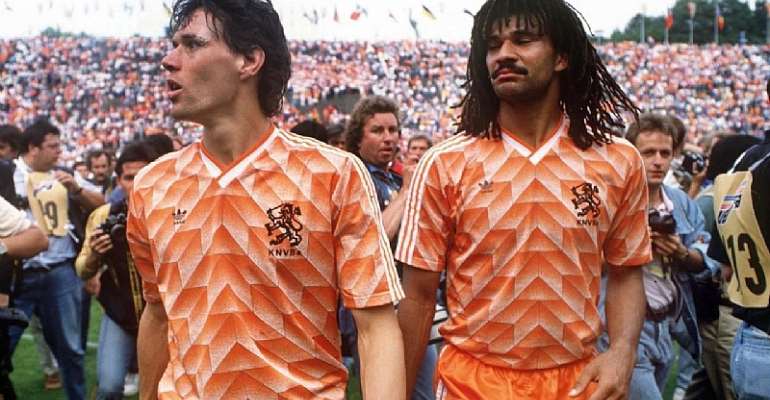 Abedi Ayew Pele, a three-time African Best Player Award winner has said he was a better player than Ruud Gullit and Marco Van Basten.
The former Real Tamale United legend speaking to GTV Sports Plus revealed that what kept him going as a player.
According to him, the mentality he had made him felt he was better than some great players, which urged him to play to win laurels for himself and his team.
"Well I don't know but I had it in mind that I am better than Guilt and I'm also better than Van Bastern and the others.
"So coming onto the pitch, it is in my mind that there must be a challenge between Guilt and Abedi Pele who is going to win," he added.
The Nania FC President also had stints with many other clubs such as Niort, Mulhouse, Marseille, Lyon, Torino, 1860 Munich and finally ended his glittering career at Al Ain in Abu Dhabi in the United Arab Emirates in the 2000 with a total club career appearances of 479 and scoring 157 goals and 73 National appearances with 33 goals.
He was also honoured with the BBC Africa footballer of the year 1991 and a three-time Africa footballer of the year 1991,1992 and 1993.
Abedi Pele always won the 1982 Africa Cup of Nations (Afcon).