Sammy Kuffuor Gives Normalization Committee 100% Rating For Work Done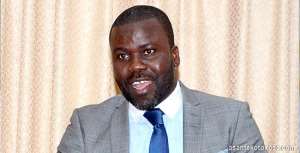 Sammy Kuffuor
Former Bayern Munich superstar, Samuel Osei Kuffuor has given the Normalization Committee (NC) a 100% rating for the work they did when they were put in charge of the Ghana Football Association (GFA).
In 2018, FIFA and the government of Ghana jointly formed the NC to run the affairs of the GFA among many other things after an investigative video had exposed the corrupt dealings associated with the body.
The Committee was chaired by business mogul Dr. Kofi Amoah and saw Sammy Kuffuor joining at the later part.
Speaking to Joy FM on the Sports Link program on Saturday, the former Black Stars defender has indicated that the Normalization Committee did a very good job when they were handling the affairs of the Ghana FA.
"If I had to give marks to the NC for work done in just one year and six months, I will give them 100%", he said.
In October 2019, the Normalization Committee handed over to a new GFA administration after the football community elected Kurt Okraku as its president at an elective congress in Accra.