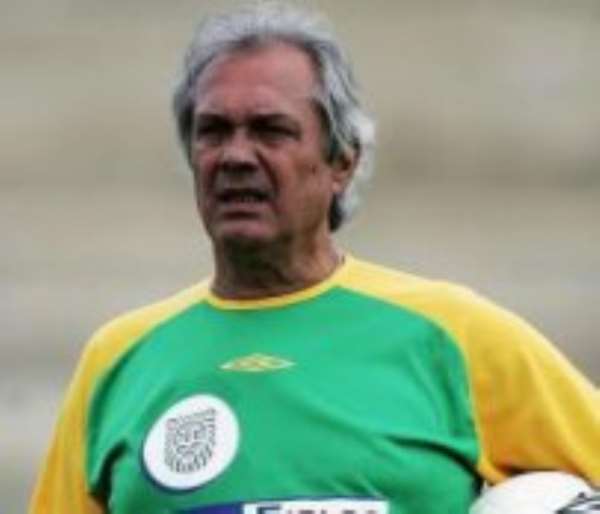 Cologne, June 18, GNA - Ratomir Djukovic, Black Stars coach has said the battle has just began after leading his team to beat Czech Republic 2-0 in a second Group game played in Cologne on Saturday. The Serbian told the Media after the game that his focus was channelled towards the Ghanaians last Group E game slated for Nuremburg against the United States of America (USA) on Thursday.

"It feels good to win but I consider the next game as the most important."
Coach Djukovic said he had cut short their massive celebration to enable them focus on the game they would be requiring a win to ensure a place in the last 16.
Djukovic said "we will treat every game with equal approach and respect. We know why every game is so important and will give it our all to make sure we come out successfully".
The former Rwandan coach, attributed the team's 0-2 loss to Italy in the opener to anxiety and believed Saturday's win had brought the most desired confidence to enable the team thrive.
His focus in the next few days would be building on that confidence, which he reckons remains a vital ingredient to the Stars success.
Ghana became the first debutants to win in the competition so far and the coach will be hoping to take it a step further by emulating fellow Africans like Cameroon and Senegal who previously made it to the knock out stages.
The coach saluted his players for their commitment and hard work, which to him remained the key to Saturday's success. Djukovic had come under the microscope in recent times and when he steps up against the Americans, he would be hoping the Stars deliver again to enable him to force his critics to eat humble pie.