I Will Need Your Support To Make History As GFA President - Kurt Okraku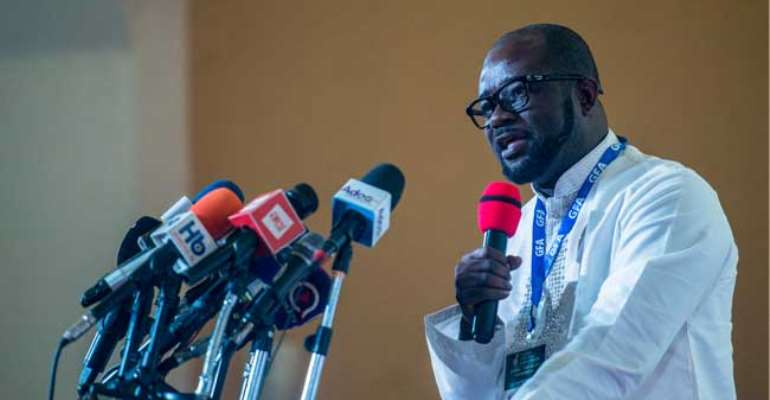 President of the Ghana Football Association (GFA), Kurt Okraku, says he is yearning to make history in Ghana football but insists he will need the support of Ghanaians to succeed.
The former Dreams FC Executive Chairman succeeded Kwesi Nyantakyi in October 2019 after he won the FA's election.
Mr Okraku has been in office for barely seven months but has been criticized for some of his decisions.
He was taken to the cleaners after he sacked Kwesi Appiah as Black Stars coach.
However, he has urged all to come on board for him to make the Association a vibrant one.
"Before me were two presidents, there were Dr Kofi Amoah who was the last before my good self and president Nyantakyi.
"Both came in here and played their part and I have come to continue from where they left off.
"President Nyantakyi took us to three world Cups built this Association to the best of his ability and existed.
"Dr Amoah took over he also did his bit and I have taken over, yearning to make history.
"I don't know how far God will take me but I believe that together we can build this Association to be what it is supposed to be," Kurt told Starr Sports.