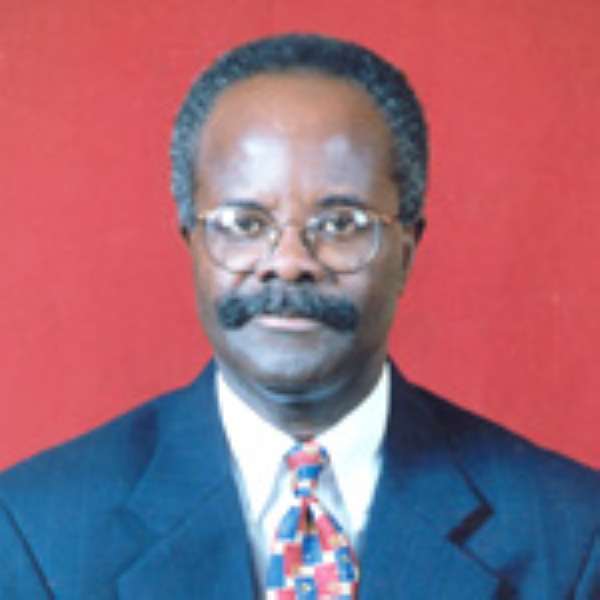 Dr Paa Kwesi Nduom, Minister for Public Sector Reforms
Proposals for a comprehensive pay programme within the Public Service is to be submitted to Cabinet in August 2006 for study and approval, Dr Paa Kwesi Nduom, Minister for Public Sector Reforms, said yesterday.

Briefing the press on the first ever week-long celebration of the Public Services Week, Dr Nduom said the pay programme being put together by the Ministry with assistance from experts would remove distortions within the current salary levels and ensure equity and fairness in salary administration in the Public Service. He said recent upheavals on the labour front only pointed to the piecemeal approaches adopted over the years to solve the difficulties in salary administration in the country.
Dr Nduom said although the plight of workers was of great concern to the Government, an ad-hoc solution to the situation would not end the unrest as what was needed was a lasting solution.
"There is the need now for a comprehensive solution that will stem the problem once and for all," the Minister said and added that should all go well, the implementation of the comprehensive pay programme could be captured in the 2007 Budget.
It is in this direction that the Ministry has developed a fully costed, prioritised and time bound three-year programme for all key reforms being undertaken in the Public Service. Prominent among these are pay and pension reforms as well as good conditions for work to inspire present and future Public Servants to improve their productivity.
On the celebration of the week, Dr Nduom said it was to highlight the roles, responsibilities and mandate of Public Services and to bring to the fore, the conditions under which Public Servants worked.
Under the theme: "Effective and Efficient Service Delivery in the Public Services - Challenges and Prospects," the programme would also provide a platform for various public sector institutions to share with the public, efforts they were making to ensure efficient service delivery.
The Minister said the presentations by the participating agencies in the course of the week would provide Ghanaians adequate hard material to work and achieve better and more efficient work outputs. Other activities include a photo exhibition and a national durbar on Friday June 23, the actual day of Public Services.