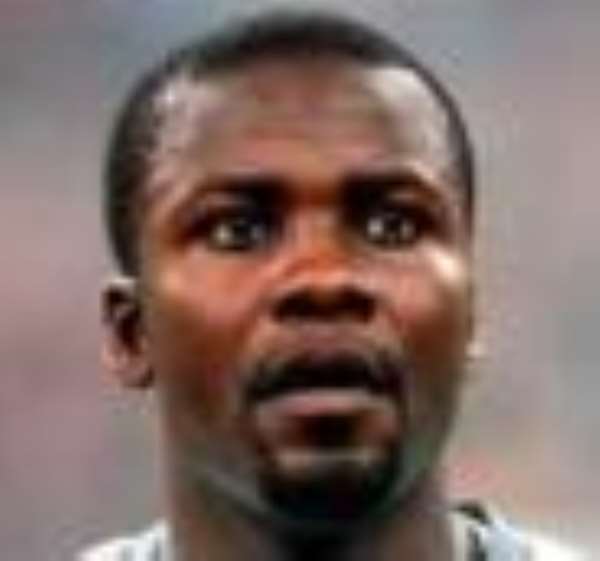 Black Stars defender, Samuel Kuffour begged his country for forgiveness after his mistake allowed Italy to seal victory in the first round of Group E matches.
The Black Stars lost 2-0 against Italy last night in their first ever World Cup appearance.
With eight minutes remaining and Ghana trailing 1-0, Kuffour misjudged a pass towards his goalkeeper Richard Kingston and the ball was intercepted by Vincenzo Iaquinta who punished the Roma defender by finding the net.
"I am sad for my family,' said an inconsolable Kuffour.
"Sad for my country and for the rest of Africa.'
Kuffour has admitted his team could have equalised had he not made that costly error.
"We still had time to find the equaliser," he said.
"I think we have played a good game against a very difficult opponent.
"We weren't nervous because we were making our World Cup debut, we were looking forward to make a good impression for the fans that were at the stadium and for the people back home.
"We had our chances but we weren't able to score.
"But after going 2-0 down it was all over and right now I am very disappointed.'
Ghana take on the Czech Republic next and Kuffour knows it will be another testing match.
The Czechs thrashed United States 3-0 to join Italy at the top of their group on three points.
"It's going to be a very difficult game," said Kuffour.
"But we have to look ahead, there are still two games left to play and anything can happen.'