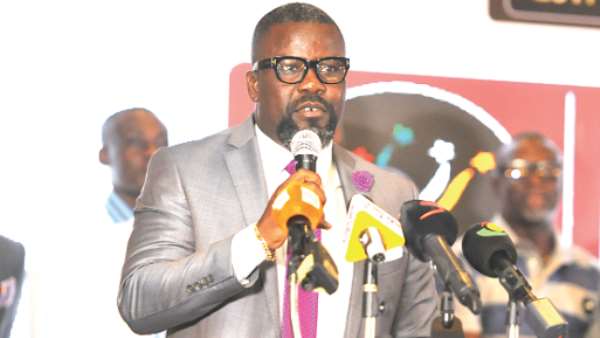 Legendary Ghana defender, Samuel Osei Kuffour has said the country have failed to win the Africa Cup of Nations due to poor planning.
After winning Africa's tournament in 1982, Ghana have come close in 1992, 2010, and 2015.
With a new administration in charge of football and a new coach for the Black Stars, CK Akonnor has been tasked to end the country's 39-year-old trophy drought in Cameroon in 2021.
However, Kuffour who played alongside Charles Akonnor in the national team believes that asking the current coach to win the next AFCON may be impossible without a proper plan from the country.
According to him, preparing for a tournament can only win you games but you cannot win the ultimate with just preparations.
"I know it's going to hurt some people but I must say it," he told GTV Sports Plus. "We shouldn't even think about going to win the Africa Cup of Nations in 2021. We should give ourselves about six years because we don't have a plan, philosophy, and concept but they should be our target.
"We feel like we have Asamoah Gyan and Dede Ayew so, by all means, we need to win the Africa Cup of Nations, which is a big no. We shouldn't put pressure on CK because he needs to build a team. After all, the quality we've had over the years is not the same as the current team.
"But if we can allow him to build what he wants to build with his philosophy, then I can think can go places. Anytime Ghana goes for a tournament, we don't plan yet we want to be yet want to win.
"There is a difference between preparations and planning, so if you don't plan you cannot win, and if you don't prepare you will lose. We won't go anywhere if we just prepare for a tournament and after the tournament, nobody talks about the Black Stars again," he concluded.
Akonnor, who is a two year deal has also been tasked to qualify the country for the 2022 FIFA World Cup in Qatar.