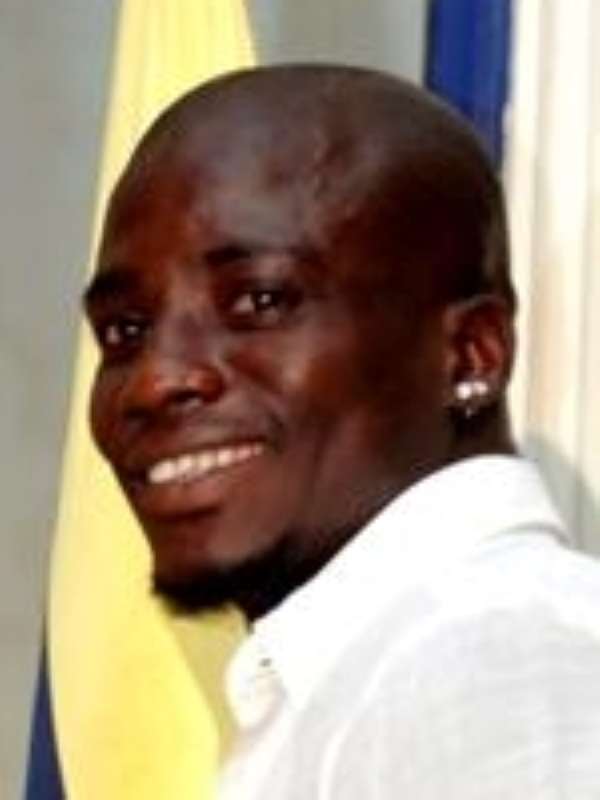 Wurzburg, - Stephen Appiah, skipper of Ghana's Black Stars is holding on tight to the team's dream of advancing to at lest the second stage of the World Cup in spite of their 0-2 loss to Italy on Monday.
The player who so unlike him had a rough day told the GNA Sports in Hanover that, 'there is no reason to give up hope when you have two more games to play'.
He reckoned the team did not live up to expectation against the Azzuri on Monday and hopes to make amends when they confront the Czech Republic in Cologne on Saturday.
'Though we played well, we could not score the goals that are vital in every game. It was unfortunate because it appeared luck was also not on our side'.
The former Juventus star told the GNA Sports that 'the first goal confused us and that unsettled us for a long time'. He believed the team that forced pundits to rewrite the script during the qualifiers where all had tipped South Africa to top the group could bounce back in subsequent games.
The former Phobian said: 93we have quality and the players to do well and when we meet Czech and the USA our focus will be on grabbing all the points to ensure we move forward=94. Appiah claimed the team was edgy during the opener which many thought could end up in a drew and said the Stars would work hard to avoid that in the next group games and beyond.
'We were tensed and it took us a while to get back to normal. We have to avoid that in future because that can affect our performances'. The 25-year old skipper is buoyant the Stars can still excel with a bit of luck - something he said lacked in their play on Monday.