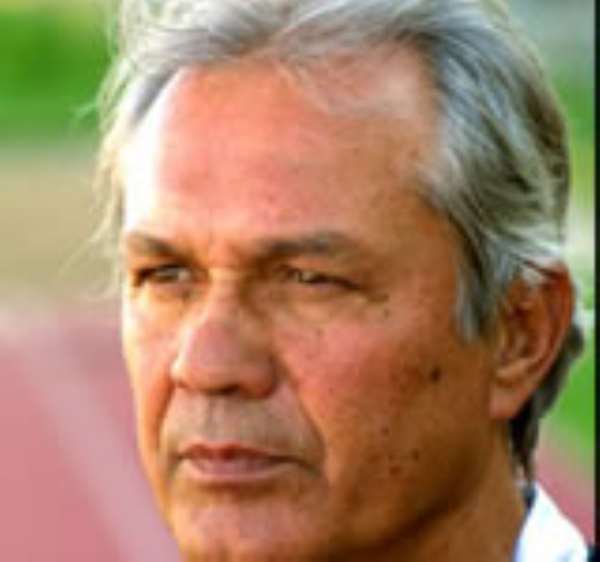 Ghana coach Ratomir remains buoyant that the Black Stars can bounce back and get their campaign rolling in Cologne on Saturday.
The Black Stars making their debut at the biggest soccer fiesta lost 2-0 to the Azzurri's in Hannover.
Goals from Andrea Pirlo and Vincenzo Iaquinta gave Italy a 2-0 victory over Ghana in an entertaining World Cup Group E match on Monday.
Midfielder Pirlo's 40th-minute goal came after Ghana, looking sharp in their approach play, had wasted two good chances.
Italy rarely looked in danger after the break and substitute Iaquinta, who had been off the field receiving attention on an injury a few minutes earlier, secured victory in the 83rd.
"We lost one match and now we'll try to win the next," he added.
. "Of course the players are a little bit disappointed but they need to keep their chins up and focus on the next game.
"I still believe that we can progress to the next stage even though the Czech Republic beat USA 3-0.
"I have confidence in my team, I have faith in my players."
Dujkovic admits that the Black Stars wasted some chances that could have changed the games outcome but says the Italians were a good side.
"You've seen the Italians, they were very good," said Ghana coach Ratomir Dujkovic.
"Maybe we had some chances but we missed. With one group of players I'm satisfied, with another group I am not."
Ghana next face Czech Republic in Cologne on Saturday, the same day Italy play United States in Kaiserslautern.