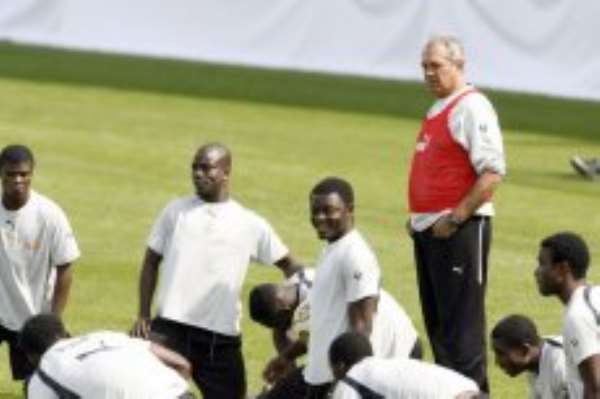 Otto Addo, who sat out on the bench is confident the Black Stars played well though the result was the only disappointing aspect on the night.
"Many of us were playing the most important game of our lives. We put in a good performance and showed what we can do.
"That said, I'm sure we can improve - we need to be more careful in defence, for example. The only really disappointing aspect of the evening was the result. It's going to be tough for us now."
However, Samuel Osei Kuffour, whose error gifted the Italians their second goal says it was a sad moment for himself and everyone.
"Not scoring cost us dearly. We created some clear-cut chances and should have put a few of them away.
"Now we'll have to give it our best shot against the Czech Republic. We changed our formation after the break but it wasn't enough to turn things around.
"Tonight is a sad moment for my family, my country and for the whole of Africa. What do I think of the Italian players? Most of them are good friends of mine."
Defender, Hans Adu Sarpei say the Black Stars played well but missed out on scoring.
"Italy are a great side and they showed it tonight. We played well in midfield and had chances to score, but unfortunately the goal never came.
"We're very pleased that we matched them for the whole game, even if we didn't get the result we wanted."