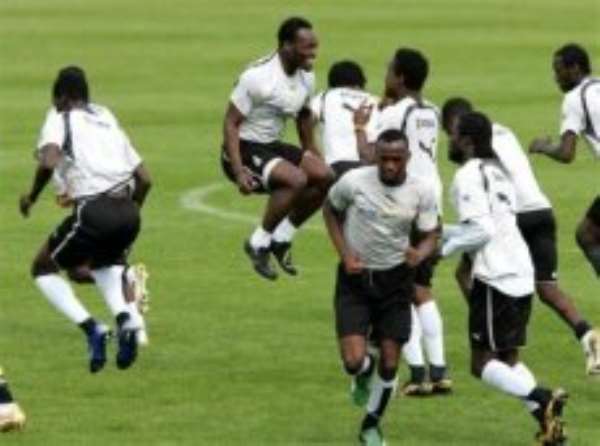 The Ghana team return to their Wurzburg training camp today after Monday's night's World Cup game against Italy in Hannover.
The Black Stars making the debut of the world stage lost 2-0 to the Azzurri's in an entertaining night of soccer display which the Ghanaians dominated possession for longer spells of the game.
Yesterday's game has won the praise of many soccer administrators including FIFA president, Sepp Blatter.
"It was the best soccer of the tournament so far," said Joseph S. Blatter, the president of the sport's governing body, FIFA.
But as Ghana return to the drawing board for Saturday's game against the Czech Republic, some players have given their opinions about the game against Italy and are still confident of the chances.
Ghana captain, Stephen Appiah has rued the Black Stars' missed chances in Monday evening's group opener against Italy.
"We didn't take our chances, Italy were more clinical. We have to learn from our mistakes for the next games.
"We were naive tonight and gave the ball away too much in dangerous areas. I think we've got the players to do well in the rest of our matches."
For defender, Addoquaye Pappoe, it was a great game for the Black Stars.
"The FIFA World Cup is the ultimate football competition and it was great for us to play in such a fantastic game.
"The loss isn't down to any one player, you win and lose as a team. I must admit that playing in that kind of stadium in front of so many fans sent shivers down my spine.