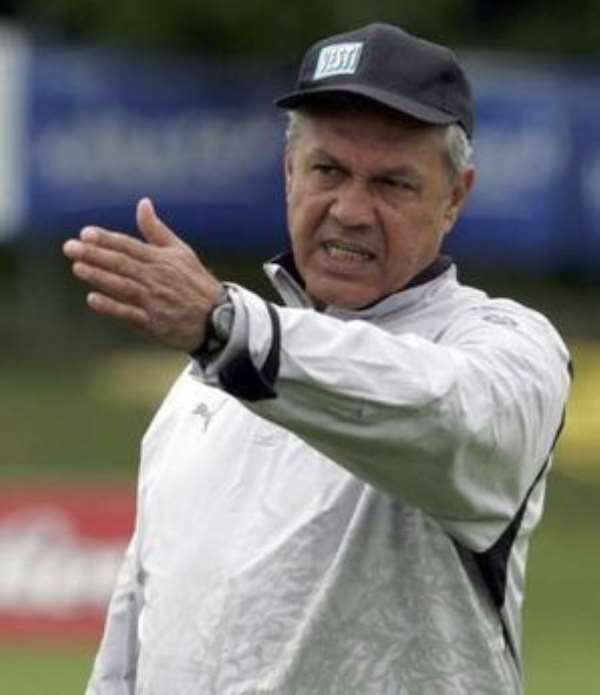 Ghana coach Ratomir Dujkovic believes a little luck and some sharpness in front of goal can see them through to the World Cup second round despite a hard-fought opening 2-0 loss to Italy on Monday.
The Black Stars making their debut played an exciting game against the three-time winners but failed to stop the Azzurri's who conceded possession to the Ghanaians.
Goals from Andrea Pirlo and Vincenzo Iaquinta gave the Italians a victory that left the Ghana needing at least a draw in their next game on Saturday against Czech Republic to stay in contention for a place in the next round.
Ratomir Dujkovic, who saw his side labour to find the net is still confident of the Black Stars' chances making it past the first round.
"I still believe we can reach the group stage. I believe in my team and I am confident we can get a good result against the Czech Republic," Dujkovic said.
"We are improving with every game. The players are a little disappointed but we will pick them up. The important thing is we played well."
Dujkovic says Ghana's marking of Andrea Pirlo was not the best leading to the first goal.
"I still think that had the marking on (Andrea) Pirlo been tighter when he scored the first goal, the match could have gone very differently.
"The second goal was just a simple defensive error. But football is like that, there are winners and losers.
"We're not afraid of the Czech Republic, we just need to pick ourselves up and show what we can do in the next game.
"Anything is possible in football, and I don't see the Czech Republic as invincible by any means."