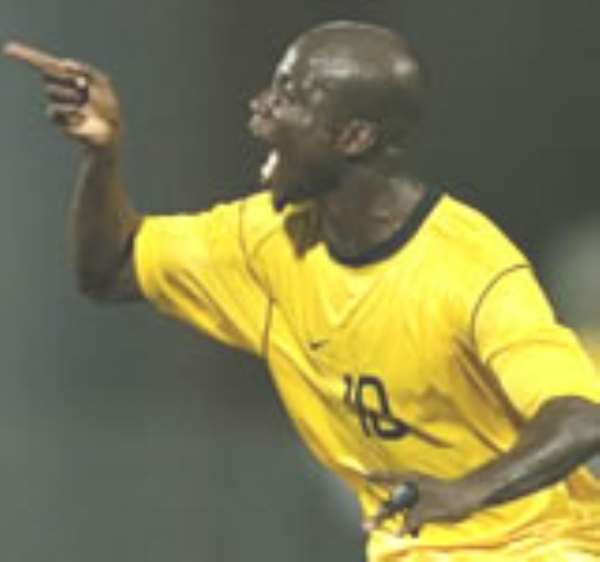 Ghana captain, Stephen Appiah remains confident that the Black Stars would advance to the second round stage of the World Cup in spite of their loss to Italy.
The Black Stars lost 2-0 to Italy in their opening Group E game in Hannover on Monday.
Appiah, who enjoyed a quite night says there is still hope for the Black Stars.
"There is no reason to give up hope when you have two more games to play."
Though the Fenerbahce players reckons that the team failed to live up to the pre-match expectation against the Azzurri on Monday.
He is however optimistic the Stars would make amends when they play Czech Republic in Cologne on Saturday.
"Though we played well, we could not score the goals that are vital in every game. It was unfortunate because it appeared luck was also not on our side."
Appiah speaking to the GNA claims the team lost concentration after the Italians scored the first goal.
"The first goal confused us and that unsettled us for a long time."
He believed the team that forced pundits to rewrite the script during the qualifiers where all had tipped South Africa to top the group could bounce back in subsequent games.
Appiah claims the team was edgy during the opener which many thought could end up in a draw and said the Stars would work hard to avoid another defeat in their next group games and beyond.
"We were tensed and it took us a while to get back to normal. We have to avoid that in future because that can affect our performances."