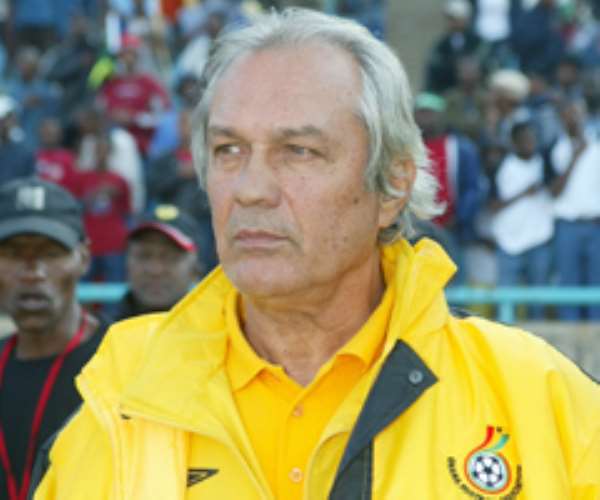 Ghana coach Ratomir Dujkovic praised Italy's performance after his Black
Stars side were beaten 2-0 by the Azzuri in Hanover on Monday night.
"They (Italy) were very good," said Dujkovic, according to BBC Sport.
"All the stories (the match-fixing allegations) in Italy at the moment have not affected them. They deserved to win".
"Maybe we had some chances but we missed."
Dujkovic added that there were some players from his team who had under-performed.
"With one group of palyers I am satisfied, with another I am not," he
said.
Italy coach Marcello Lippi, meanwhile, showed his own admiration for
Ghana. "Our opponents showed themselves to be as strong as we thought they would be," he said. "In certain aspects they were better than us. But I
think overall we deserved to win".