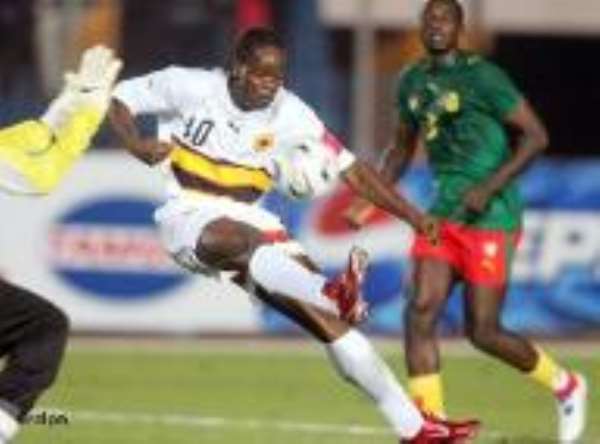 A win in their opening match against Portugal would mean more than three points for Angola. The African nation would cherish being able to put their one-time colonial rulers at the bottom of Group D.
Though all but the most devout of Angola supporters don't expect much more than the occasional goal, Angolan players aren't willing to give in before the game gets underway.
"Sunday is a special game for us," Angolan striker Love said. "It's the first time in the World Cup, made all the more special with the great feeling and history between us and Portugal. There's great excitement back home, the whole country will be watching this game."
Portugal sailed through qualifying without losing a single game and are out to enhance their mixed record in the finals while being mindful of avoiding the fate that befell France, embarrassed by former colony Senegal in 2002.
But Luis Felipe Scolari, who took over the Euro 2004 runners-up after guiding Brazil to the 2002 title, is not aiming to catch an early flight back to Lisbon.
Portugal sights set on quarter-finals
"What we want is to finish in the top eight. That's the minimum we're looking for," Scolari said.
"Unfortunately in previous years, things did not go well for the Portuguese squad, but obviously you also learn with your mistakes," said defender Nuno Valente, adding he expects his team to move beyond the first round. "We are a strong team and we have all that it takes to do it."
Portuguese golden boy Luis Figo refuses to dismiss the 750-1 shots Angola as easy pickings.
"Physically they're strong and as an African team we have to show them respect," he said. "It's only common sense."
Last match ended in chaos
Portugal and Angola have met twice before, most recently in a 2001 game in Lisbon that ended with fireworks.
The "friendly" descended into a brawl, with four Angolan players sent off and the game halted with Portugal leading 5-1.
"The players have spoken about that match amongst themselves, it's always there, but what happened then isn't an issue now," said Angola soccer federation official Helio Russo.
Angola, revitalized by coach Luis Oliveira Goncalves, earned their passage to Germany when piping African giants Nigeria in qualifying, but have been soundly beaten in their three warm-up games.
Angolan striker Love stressed the Black Antelopes were not in Germany to make up the numbers.
"We're in a tough group but we'll be doing the best we can to show the world we can play soccer."