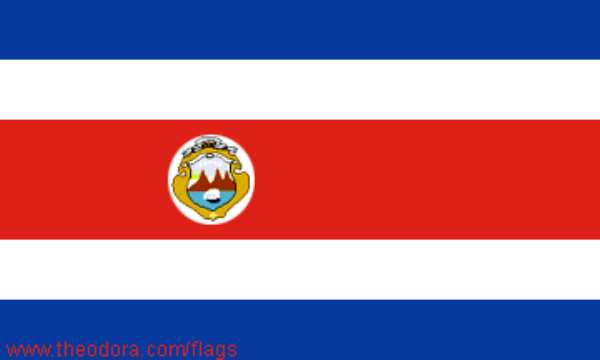 Known as the Ticos, Costa Rica are 500/1 outsiders to go all the way in Germany 2006. Realistically the second round is their aim and, if their two previous World Cup adventures are anything to go by, this goal is far from being out of their reach. In Italia 90, Costa Rica surprised the world with their exciting brand of attacking football that thrilled and enchanted in equal measure, although Scottish and Swedish fans would rather forget their meetings with the exuberant Costa Ricans.

The Ticos qualified for the second round and their impact is fondly remembered to this day. They nearly repeated the trick in 2002 when they were desperately unlucky to be edged out by Turkey on goal difference despite only falling to one defeat at the hands of eventual champions Brazil.
Their qualification for Germany 2006 was a campaign fraught with disruptions and close shaves although they eventually placed third behind big brothers Mexico and USA in the final CONCACAF Qualifying Zone to book a place at Germany 2006. The saviour of their campaign was, undoubtedly, coach Alexandre Guimaraes. When Steve Sampson and Jorge Luis Pinto were shown the exit door during Costa Rica's difficulties in qualification, it was World Cup hero Guimares who stepped in and guided the team to a place in this year's World Cup. He was a player in 1990 and the coach in 2002, making this his third adventure at football's world championships and he is determined to repeat the Ticos heroics of 1990.
The draw has certainly been kind to Costa Rica, placing them in a Group A with hosts Germany and two teams, in the shape of Poland and Ecuador, who are of a similar level of experience and ability: the second round is certainly within touching distance for the Ticos.

Star Players
Paulo Wanchope
Paulo Wanchope is unquestionably the greatest player in the history of Costa Rican football. His playing style is a paradoxical mix of awkward leginess and graceful skills that has left many a defender feeling bemused and confused by the unassuming Ticos striker. His goal scoring record of 43 goals in 67 matches for his beloved Costa Rica is outstanding and makes him the all time leading goal scorer for his nation. Recent years in his career have been highly nomadic, but he is now settled with Herediano in Costa Rica and will hope to end his international career on a high at Germany 2006.


Gilberto Martinez
Costa Rica's defence is built around the charismatic figure of Gilberto Martinez. Previously deployed as a right back, Martinez has made a successful switch inside to centre back under the guidance of Alexandre Guimaraes and has become a central figure and leader in the Ticos close-knit team. The fact that he is employed by Brescia and has earned good reviews in the cutthroat world of Italian football is a measure of Martinez's class and ability. With well over 50 caps to his name he is one of the experienced players that will have to play a major role for the Ticos at Germany 2006.

Walter Centeno
In a footballing nation known for producing players who are quick, strong and tend to forgo the more artistic aspects of the beautiful game, there is one glaring exception that will delight football purists around the world: Walter Centeno. While his teammates scurry around full of pace and energy, Centeno seems to be playing in slow motion such is his love for slowing down the pace of the game. Blessed with a perceptive creative vision that is crucial to the fortunes of the Ticos, Centeno will be at the heart of every Costa Rican attacking move at Germany 2006.