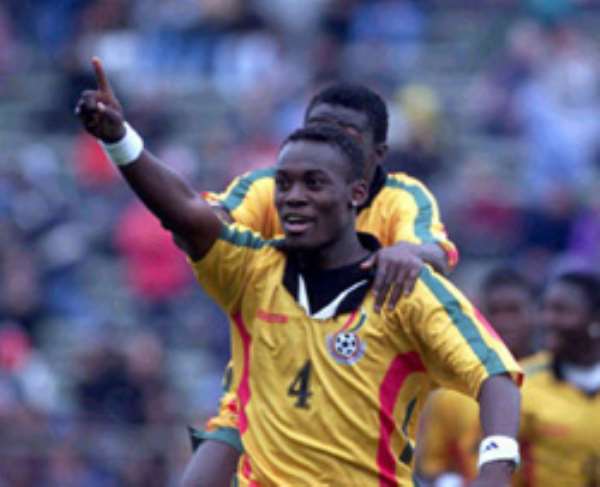 Ghana midfielder Michael Essien believes his country
"have nothing to lose" going into the World Cup.
The Black Stars play Italy on Monday, and Essien
insists his country are relishing their status as
underdogs in Group E where they will also play the
Czech Republic and the United States.
"I don't think we have any pressure on us," he said.
"We have nothing to lose in the World Cup so we'll just go in and play our football."
As Ghana's best-known players, Essien and Fenerbahce star Stephen Appiah carry the hopes of the nation as the `Black
Stars' makes their World Cup debut.
Essien added: "Everyone is talking about me and Stephen, and I think we'll
do our best for the team."